Burberry launches 'ReBurberry Edit', 26 looks for the label's Spring/Summer 2020 collection. All pieces from ReBurberry Edit are made from the brand's latest innovations in sustainable material science.
"As part of its industry-leading product sustainability programmes and building on a heritage of innovation, Burberry is launching a curated edit of 26 styles from the Spring/Summer 2020 collection, crafted from the latest sustainable materials used across the Burberry product range," Reads Burberry's official website.
ReBurberry Edit
ReBurberry Edit is part of what the label calls "a truly holistic, product-focused sustainability programme".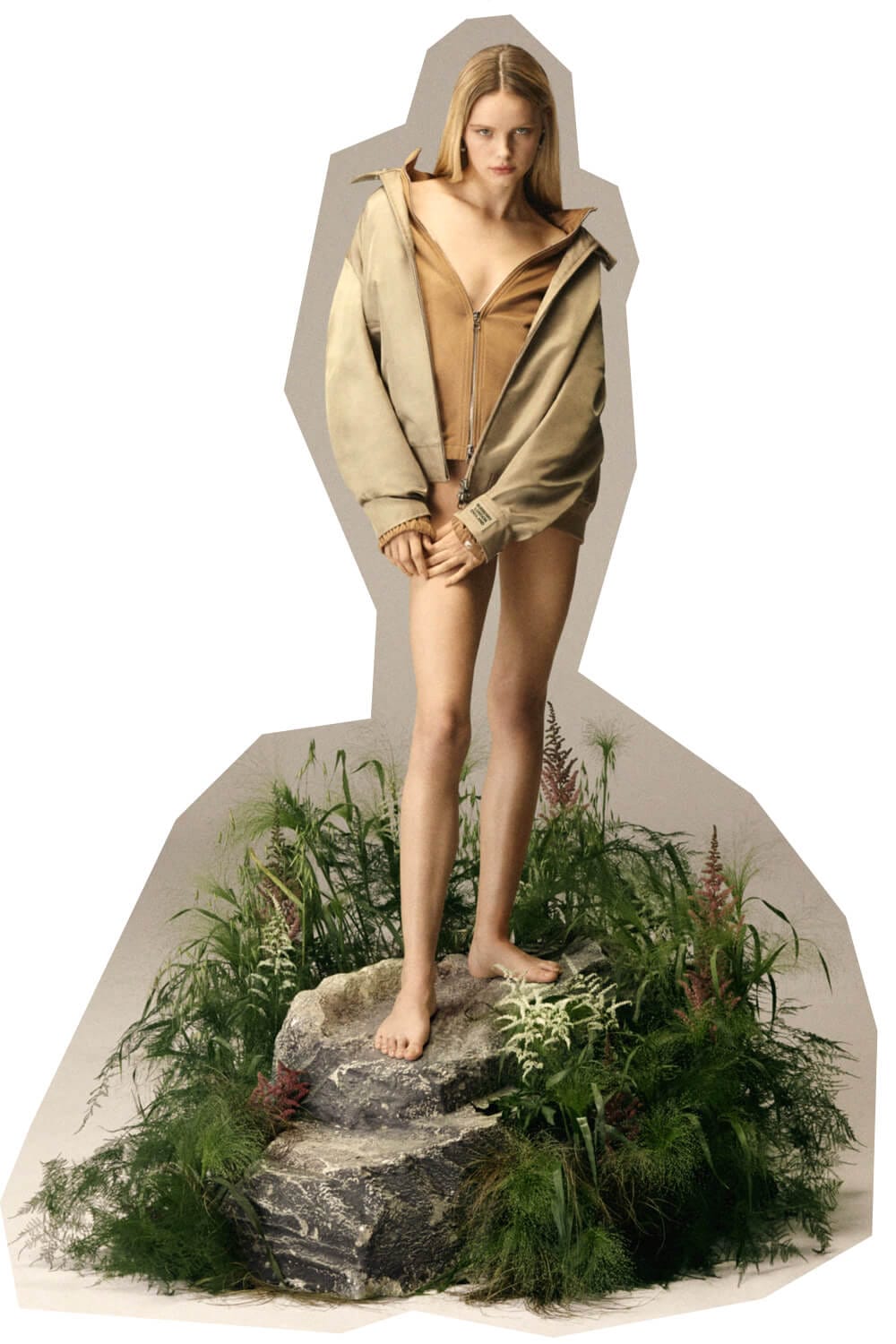 Through this programme, the British luxury house is committed to having two-thirds of its products made a positive social or environmental contribution.
Following the launch of the collection, Burberry announced a global rollout of dedicated sustainability labelling for key categories.

Through this rollout, the luxury house aims to provide customers insight on a product's environmental credentials.
For the first time, the British label will provide customers with an insight into the industry-leading environmental and social credentials of the Burberry programme.
Read more about Burberry's programme here
Burberry's Sustainability
The luxury house has been harshly criticised for burning old stock and unwanted items worth £28.6m to protect its brand image.
Nevertheless, it seems that Burberry's attitude towards corporate responsibility and sustainability had a dramatic turn over the past couple of years.
For instance, the British fashion label significantly contributed to the fight against COVID-19, helping NHS with hospital facilities and vaccine research.
And now the label is taking a significant step toward sustainable fashion development.
WTVOX – 'Voicing the Future of Fashion'
For more similar content and lightning-quick updates delivered directly to your inbox subscribe to our weekly newsletter.
For daily news in sustainable fashion, innovation, conscious beauty and lifestyle follow us on social media: Instagram, LinkedIn, Facebook, Twitter.
Finally, if you want to interact with thousands like you, join your tribe on the Future of Fashion Group.
A decade of fashion; here's to the next one.
The past decade has been turbulent – and defining – for fashion: child labour, climate crisis, gender inequality, animal cruelty, and reckless plastic pollution, just to name a few.
With the COVID-19 pandemic, the beginning of this decade does not look too good either.
That's why finding media that reports with rigour and integrity at heart is difficult in critical times.
Finding media that informs all, regardless of where they live or if they can afford to pay, is even harder.
In these times, independent fashion media magazines are increasingly silenced by commercial ownership and social media misinformation.
So far, your unceasing support has allowed us to keep delivering trustworthy, relevant, high-quality content.
Your support allowed us to uphold our editorial independence and ensure honest journalism, free from commercial ownership or political bias.
We are deeply grateful for your generosity and continue to count on your support.
Thank you.