Building a minimalist wardrobe is one of the important aspects of sustainable living. While today's environmental challenges seem overwhelming, leading a sustainable lifestyle is key to making a difference.
And clothing is a big part of it! Fast fashion is responsible for a significant part of global pollution.
Transitioning from a constantly-changing fast fashion closet to a minimalist wardrobe is a powerful way to practice sustainable living.
It's time to rethink buying fashion items that weren't made to last.
To stop the seasonal approach to your wardrobe.
And the best way to do that is to build a minimalist wardrobe.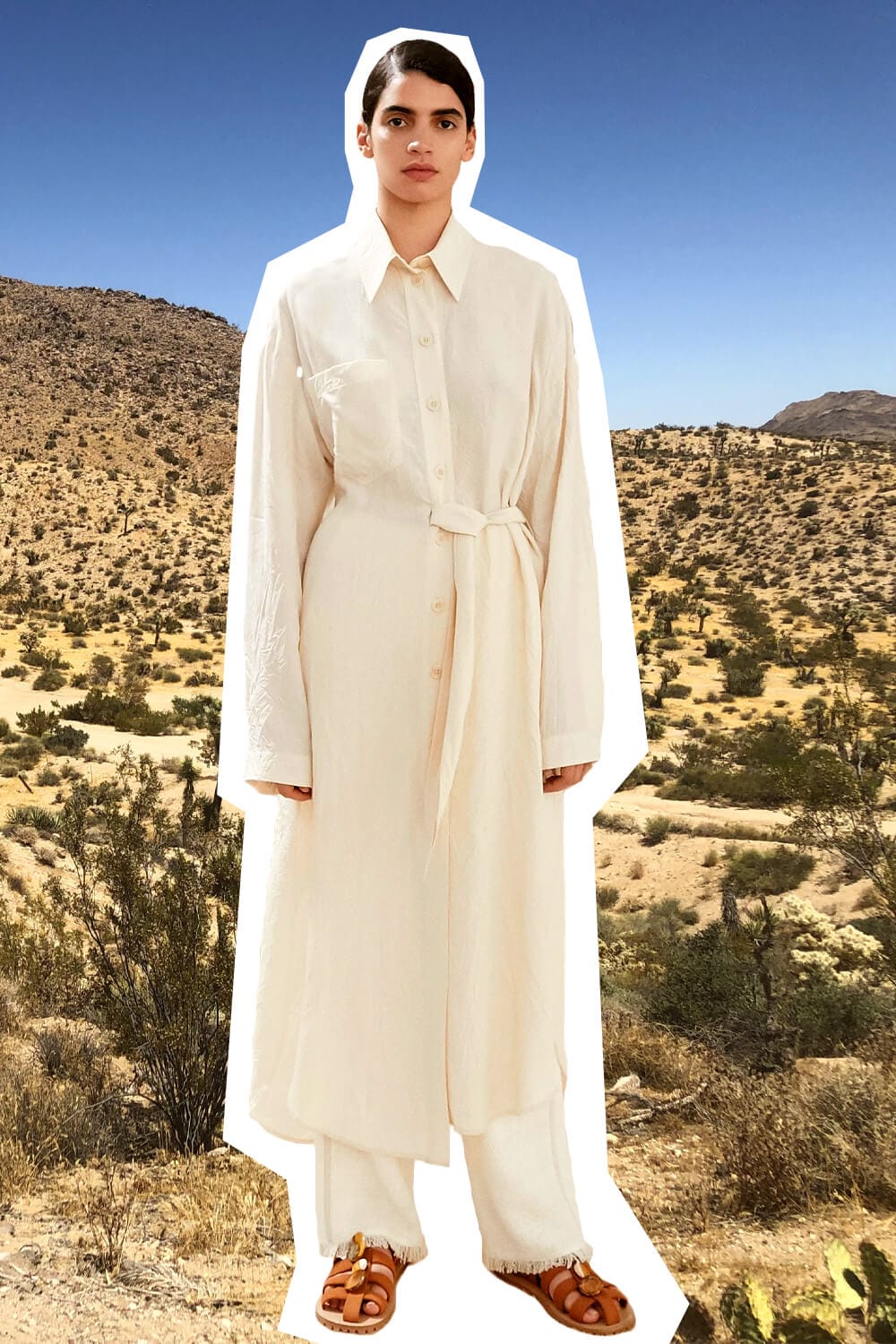 A minimalist wardrobe comprised of fewer garments that are ethically made and cruelty-free, from eco-friendly materials that last for a long time.
How to start? We're here to help! Here is our ultimate guide on how to build a minimalist wardrobe in 2020 and the years to come.
What is Minimalism in Fashion?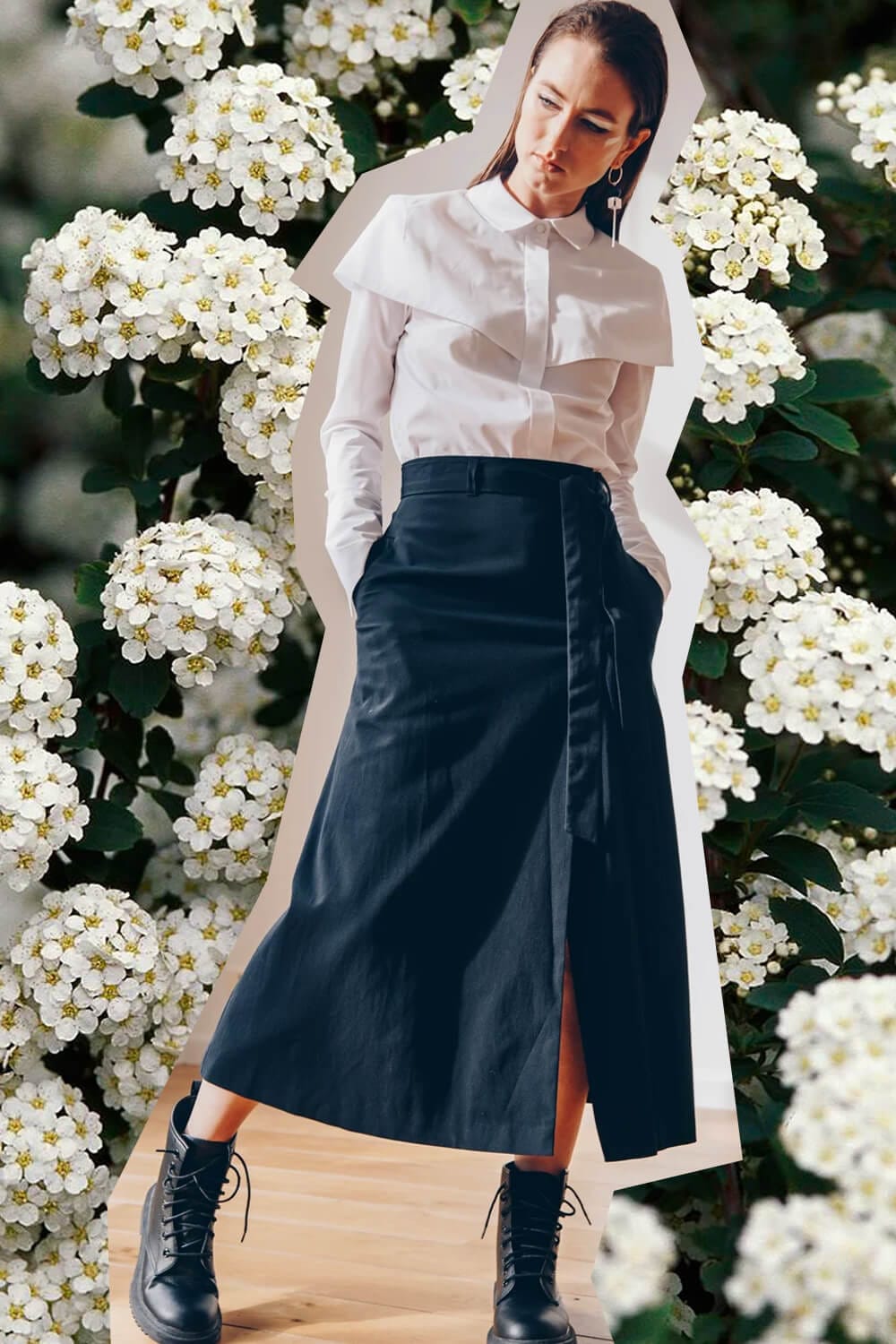 Before we jump on building a minimalist wardrobe, let's have a closer look at minimalism in fashion.
When it comes to building a sustainable wardrobe, minimalism is critical.
Now, don't let the terminology confuse you. Minimalism – as a concept in fashion – is far from what the word means.
It means relieving yourself from the burden of non-necessities by being conscious of your fashion choices.
"Minimalism has never been about deprivation. Rather, minimalism is about getting rid of life's excess in favour of the essential," Said Joshua Fields Millburn, co-founder of 'The Minimalists'.
What are the benefits of a Minimalist Wardrobe?

Having fewer things is not necessarily a bad thing.
Minimalism is about investing in what you love, not just accumulating things.
It is about quality over quantity.
A minimalist wardrobe gives you fewer options that you actually love to wear.
This puts you into a positive mindset. It's like wearing a special outfit every day.
How To Make Your Minimalist Capsule Wardrobe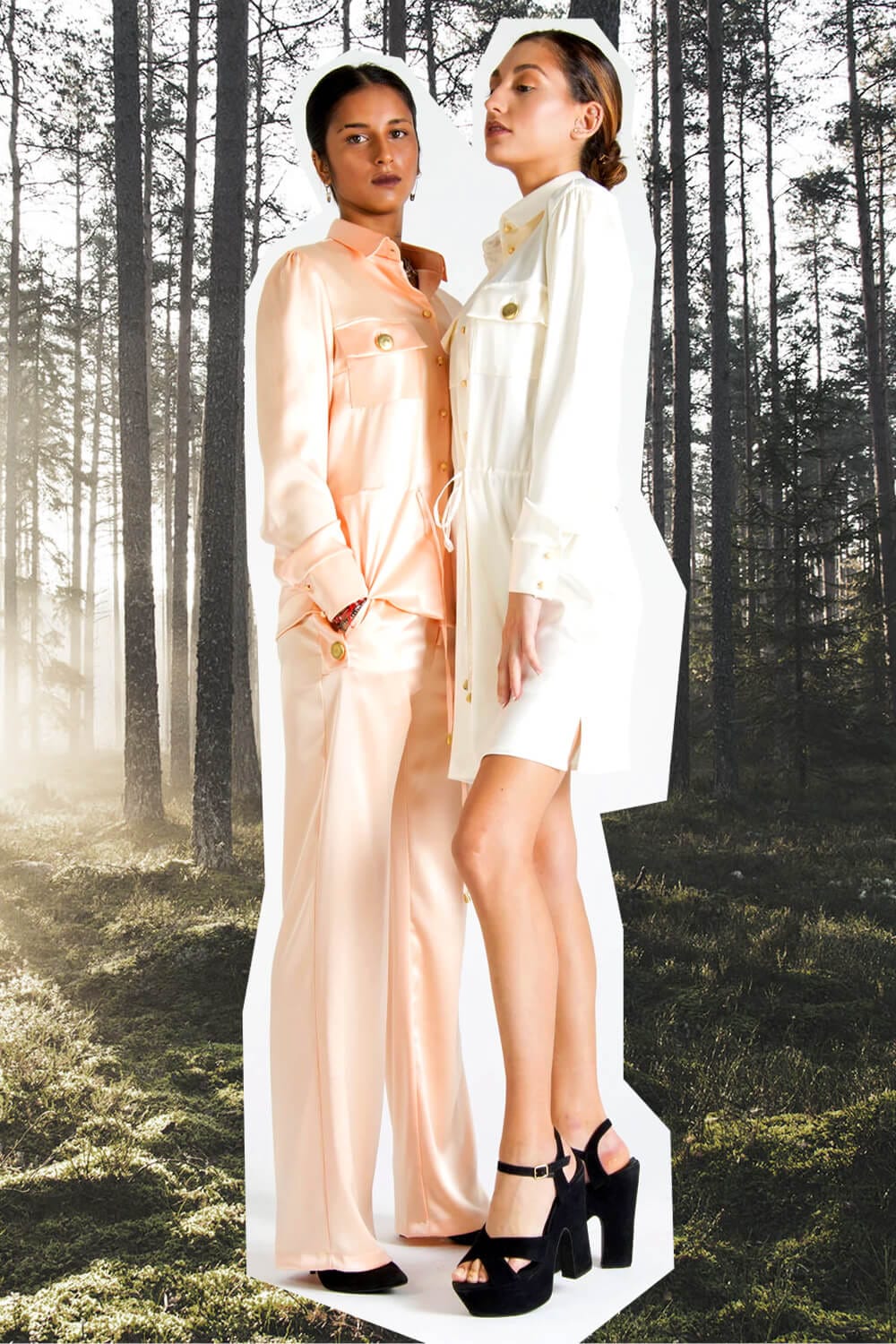 First, you need to understand that the curation of a minimalist wardrobe is a slow process that takes time.
Also, the process of creating a minimalist wardrobe looks different for everyone.
But, there are specific vital guidelines you must follow.
Here are the top five we recommend, if you're just getting started:
Step1: Begin With A Clean-out
No, you don't have to begin by clearing out your entire closet, racks, and drawers.
Instead, this initial clean-out is about giving yourself the gift of time to go through each piece, and sort them out, one by one.
In the process, make sure you categorise each item into one of the following four categories:
I love it.

I might wear it again.

Not sure about it.

I won't wear it again.
Once sorted, discard the last category. Don't 'bin' it, though.
Sustainable fashion is not only about supporting slow fashion labels.
It is also about keeping clothing out of landfills by giving new life to existing items.
Here are what you can do with those unwanted items:
After a few weeks, revisit your 'unsure' categories.
This time, you have to determine which items you want to keep and which you'd like to give away.
Step 2: Fix What You Can
Now that you've done the sorting and clean out, next step to a minimalist wardrobe is to make your garments last longer.
Teach yourself how to mend clothes and make minor alterations.
Use your local tailor for custom alterations if sewing isn't your thing.
By fixing, when a piece of clothing gets damaged, you're extending its lifetime and reduce your waste creation.
This way you have eliminated the need to buy something new and contributed to a cleaner environment.
Step 3: Build Your Unique Style
Now, it's time to see what your minimalist wardrobe is missing, or you want to improve.
Keep in mind that all the garments and accessories you want to add should be sustainable pieces that last for years.
Avoid choosing based on trends that are having a moment at that time. These are the garments you want these garments to become staples in your wardrobe.
Make a list of the things you want to invest in. Yes, 'invest', because that's the approach you should have with fashion purchases.
Try to cover all aspects of your personality: fun, classy, office, relaxed, but also try to retain that timeless look.
Don't sacrifice on quality. Better fewer but loved garments than loads you hate and will never wear. Remember, less is more. You're not just buying to re-stock your wardrobe; you're buying to make a difference.
Envision the overall look before you decide. Does it match with the other pieces you've decided to keep in your minimalist wardrobe? This way, you can always make sure you're not impulsively buying, or just because your friends got one.
A great way to make sure you're purchasing with intention is to be very specific about the piece you need to buy.
The type of garment – if missing. It's colour, texture, fit, and so on.
What to buy?

Once you have organised your closet, you'll be more conscious of what you need to add.
Here are some the must-have pieces of any minimalist wardrobe:
1. Everyday Minimalist Dress
Everyday dress is a necessity for any minimalist wardrobe.
As the name suggests, this is what you can wear every day, everywhere!
So the quality and comfort are what you need to think about the most.
2. Minimalist Wardrobe Essentials
There are some pieces, like an oversized pullover, that are essential for any minimalist wardrobe.
Here are a few we have put together to put an end to the never-ending search!
3. The Midiskirt
Midiskirts are the minimalist solution for any-occasion outfits.
They are your on-the-go choice for workwear, eveningwear or even formalwear.
Match them with a white shirt, or tuck a tank into a wrap one, and you've achieved a casual-chic minimalist look.
4. Timeless Trousers
To make sure your trousers stay in your minimalist wardrobe for a while, timeless design is the key.
Whether made from 'Tencel' or 'Peace Silk', our favourite go-to trousers are the one that makes you both look good and feel good!
5. Sleek Mules
The statement piece of any summer outfit is the mules.
But it's important to make sure your minimalist wardrobe has not caused any cruelty.
Hard to find shoes that are both luxurious and cruelty-free?
The worry is over as we have put together some of the most luxurious minimalist mules that are both vegan and sustainable.
How to maintain your Minimalist Wardrobe?
Once you've slowly rebuilt your sustainable, minimalist wardrobe with intentional pieces of higher quality, put in your calendar a review in six months.
After a while, it's a good idea to start from the beginning, clean out your closet, and refresh, using the same four tips above.
Hopefully, you'll notice that all of the newly purchased staple pieces make their way into the 'I love it pile.
From there, you can continue to shape down your minimalist wardrobe until all that is left are just top solid pieces of couture.
Sustainability doesn't have to require radical life changes. Yes, it might feel like you're making a sacrifice, but in time, you'll love the result.
Just take it easy, make slow changes, and whatever you do, make sure you enjoy it. Only if you're happy, you can make a positive difference.
WTVOX – 'Voicing the Future of Fashion'
For more similar content and lightning-quick updates delivered directly to your inbox subscribe to our weekly newsletter.
For daily news in sustainable fashion, innovation, conscious beauty and lifestyle follow us on social media: Instagram, LinkedIn, Facebook, Twitter.
Finally, if you want to interact with thousands like you, join your tribe on the Future of Fashion Group.
A decade of fashion; here's to the next one.
The past decade has been turbulent – and defining – for fashion: child labour, climate crisis, gender inequality, animal cruelty, and reckless plastic pollution, just to name a few.
With the COVID-19 pandemic, the beginning of this decade does not look too good either.
That's why finding media that reports with rigour and integrity at heart is difficult in critical times.
Finding media that informs all, regardless of where they live or if they can afford to pay, is even harder.
In these times, independent fashion media magazines are increasingly silenced by commercial ownership and social media misinformation.
So far, your unceasing support has allowed us to keep delivering trustworthy, relevant, high-quality content.
Your support allowed us to uphold our editorial independence and ensure honest journalism, free from commercial ownership or political bias.
We are deeply grateful for your generosity and continue to count on your support.
Thank you.