In the midst of this global environmental crisis, fast fashion has come under increased scrutiny for its part in the reckless waste epidemic. With dubious quality and short-lived trends, fast fashion plagues the industry with a throwaway culture.
Fast Fashion is the cause behind over £140 million worth of clothing sent to UK landfill each year.
Britain is buying more new clothes than any other European country, only to dispose of them sometimes unworn.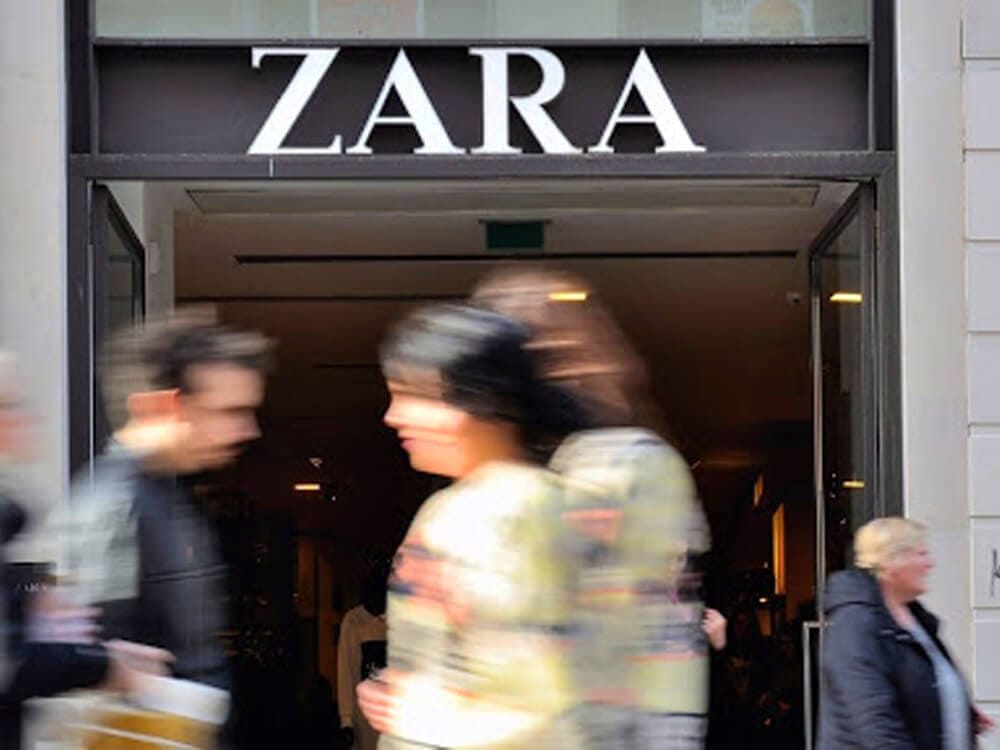 In counterbalance to fast fashion, slow fashion is emerging as a promising alternative that champions mindful consumption, long-lasting and high-quality creations.
Slow fashion encourages consumers to confront their shopping habits and commit to long-term investment purchases.
For that, next time you find yourself in a changing room, ask yourself, as a conscious consumer, the following five questions:
Who made my clothes?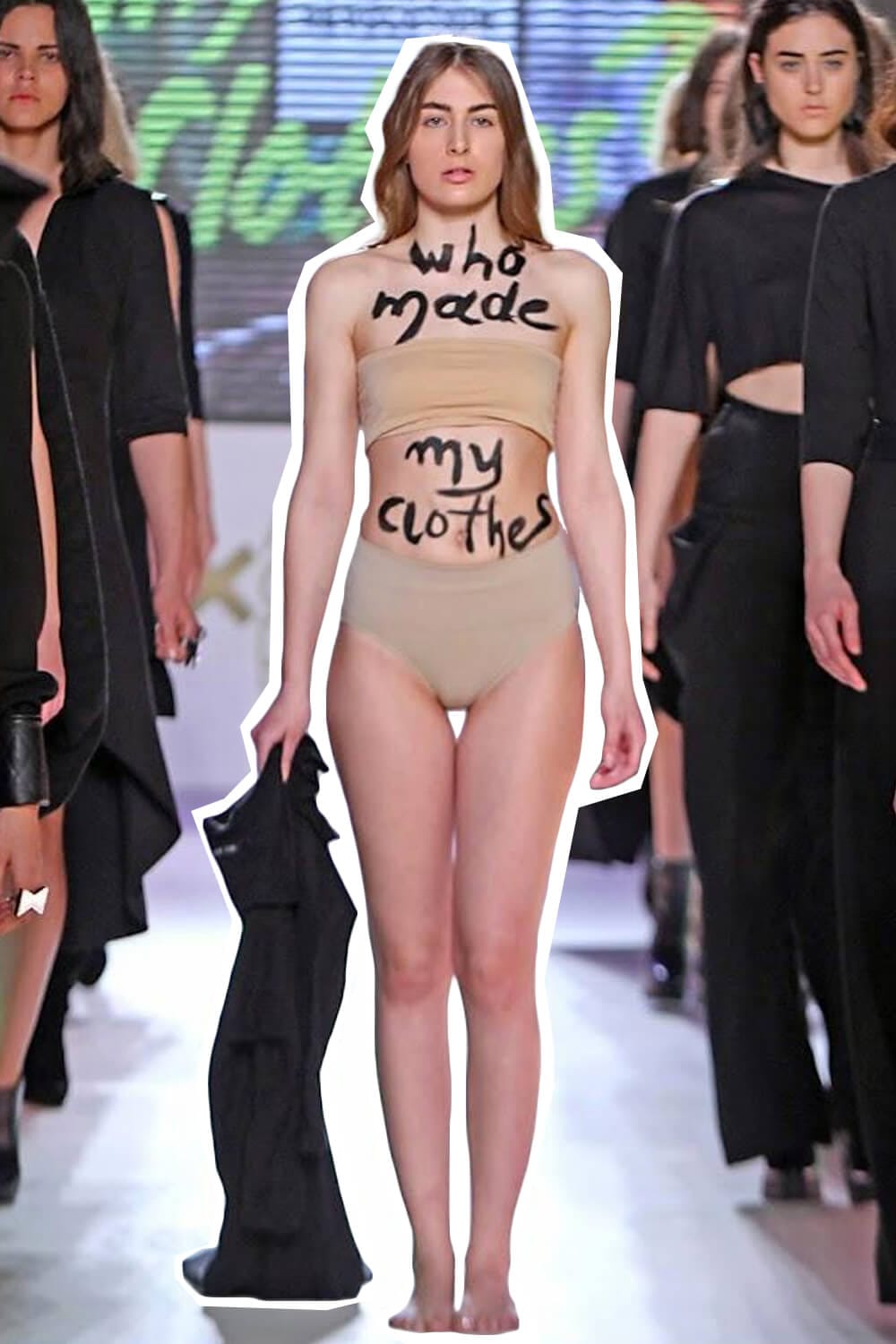 The Dhaka garment factory collapse shocked the world, exposing the real face and human cost associated with fast fashion.
In 2013, the collapse of the Rana Plaza killed 1,138 garment workers and injured 2,500 more.
The Rana Plaza incident has become one of the worst industrial disasters on record.
Fast fashion, to exist, requires some form of labour exploitation.
The vast majority of fast fashion garments are made by underpaid garment workers who labour in unsafe working conditions for an average of 96 hours a week.
These people have little rights, often subjected to verbal and physical abuse.
Their tragic story is literally woven into the fabric of our impulsive purchases.
Global campaigners, Fashion Revolution, launched the 'Who made my clothes?' initiative designed to encourage brands to be more transparent about their supply chains.
As a take away from this question, remember that ethical brands will be very forthcoming about their labour practices.
Therefore, these are the brands worth supporting.
What Is The True Cost Of Fast Fashion?

A price that's 'just too good to be true' is definitely not right.
What the social and environmental costs of fast fashion have revealed is that the price tag rarely tells the whole story.
It's easy to be tempted by a good bargain.
But, you might not always be getting your money's worth.
The 'cost per wear' is a way to measure the 'real price' of a garment by dividing the amount paid by the total number of times worn.
A £20 pair of jeans bought in the sales but only worn five times has a CPW of £4.
Alternatively, investing £60 in a pair of jeans which are consequently worn 30 times results in a CPW of £2.
This simple metric supports high-quality and long-lasting garments.
Therefore, you might want to rethink that £5 shirt bargain, especially knowing that it'll shrink, rip and fades after a few washes.
Let's not add to the existing waste with a pointless purchase, just because it was cheap.
What Does The Label Tell Me?

The inside garment label can be just as telling as the price tag.
It explains the country the garment was made in, how to wash it correctly, and the materials used.
While there may not be a perfect fibre, some are better than others.
Seventy-two per cent of all clothes contain non-biodegradable synthetic fibres which can take up to 200 years to decompose.
When we wash these textiles containing the likes of polyester and nylon, around 1,900 microfibres are released into the water.
These microplastics eventually find their way into the oceans and our food chain.
Apart from vintage, upcycled or deadstock fabrics, the most sustainable textiles are made from recyclable, natural fibres like linen or hemp.
Organic cotton is preferable because it isn't genetically modified or soaked in pesticides.
On the other hand, organic cotton is known as a very 'thirsty' crop.
Certifications from organisations such as Fairtrade or Soil Association are a useful indicator of fair labour practices and environmental policy.
Overall, these certificates are making it easier than ever for you to know if you're wearing your values.
How many wears will I get out of this?
On average, a garment is worn just seven times before it is discarded.
What's more, is that most women only rotate 20 per cent of the clothes they own.
This means that a lot of impulsive purchases are doomed to collect dust at the back of wardrobes.
To combat such an issue, people have come up with several ideas.
For example, Lucy Siegle has created the #30WearsChallenge to encourage consumers to get the most out of their clothes.
The #30WearsChallenge means that if you cannot see yourself wearing a garment at least 30 different times, it's likely not a worthy purchase.
Similarly, Roberta Lee, a sustainable stylist, reminds her clients of the power of five.
'The power of five' it is meant to discourage against buying clothes that you cannot style with at least five things in your wardrobe.
Both challenges are a great way to rotate the contents of your closet and get the most out of your present wardrobe.
Is Fast Fashion Something I Want Or Need?
This question should be immediately followed up by: 'So I own something similar?'
Or, 'Can I borrow something like this from a friend?'
In the age of social media, there's a lot of pressure to stay up to date with the latest fashion trends.
However, it is such an impossible task, when fast fashion brands keep churning out 52 micro-seasons per year.
It is effortless to get caught up in a shopping spree.
But, it is always worth taking the time and consider if this new fashion purchase will stand the test of time.
Ask yourself these questions:
Will I be excited to rediscover it the following year?
Does it make me feel super confident?
Does it fit nicely?
Can it be easily looked after?
If the answer is no, it's probably not worth parting with your hard-earned cash.
WTVOX – 'Voicing the Future of Fashion'
For more similar content and lightning-quick updates delivered directly to your inbox subscribe to our weekly newsletter.
For daily news in sustainable fashion, innovation, conscious beauty and lifestyle follow us on social media: Instagram, LinkedIn, Facebook, Twitter.
Finally, if you want to interact with thousands like you, join your tribe on the Future of Fashion Group.
A decade of fashion; here's to the next one.
The past decade has been turbulent – and defining – for fashion: child labour, climate crisis, gender inequality, animal cruelty, and reckless plastic pollution, just to name a few.
With the COVID-19 pandemic, the beginning of this decade does not look too good either.
That's why finding media that reports with rigour and integrity at heart is difficult in critical times.
Finding media that informs all, regardless of where they live or if they can afford to pay, is even harder.
In these times, independent fashion media magazines are increasingly silenced by commercial ownership and social media misinformation.
So far, your unceasing support has allowed us to keep delivering trustworthy, relevant, high-quality content.
Your support allowed us to uphold our editorial independence and ensure honest journalism, free from commercial ownership or political bias.
We are deeply grateful for your generosity and continue to count on your support.
Thank you.