Will digital fashion shows replace the traditional ones? This is one of the many critical questions fashion is facing during the COVID-19 pandemic.
Over the past few years, the fashion industry has successfully diffused into the digital world.
There has been no shortage of inspiring tech innovations, from incorporating Artificial Intelligence into luxury e-commerce to recycling discarded textiles and plastics into sustainable fabrics.
Recently, fashion brands have turned to another medium to elevate the end-user experience: digital fashion shows.
As the world continues to grapple with the pandemic, certain fashion-related events have had to be put on an indefinite pause.
In particular, the cancellation of runway shows is an extra burden that not all designers and companies can afford to carry.
Old Must Go, For New To Rise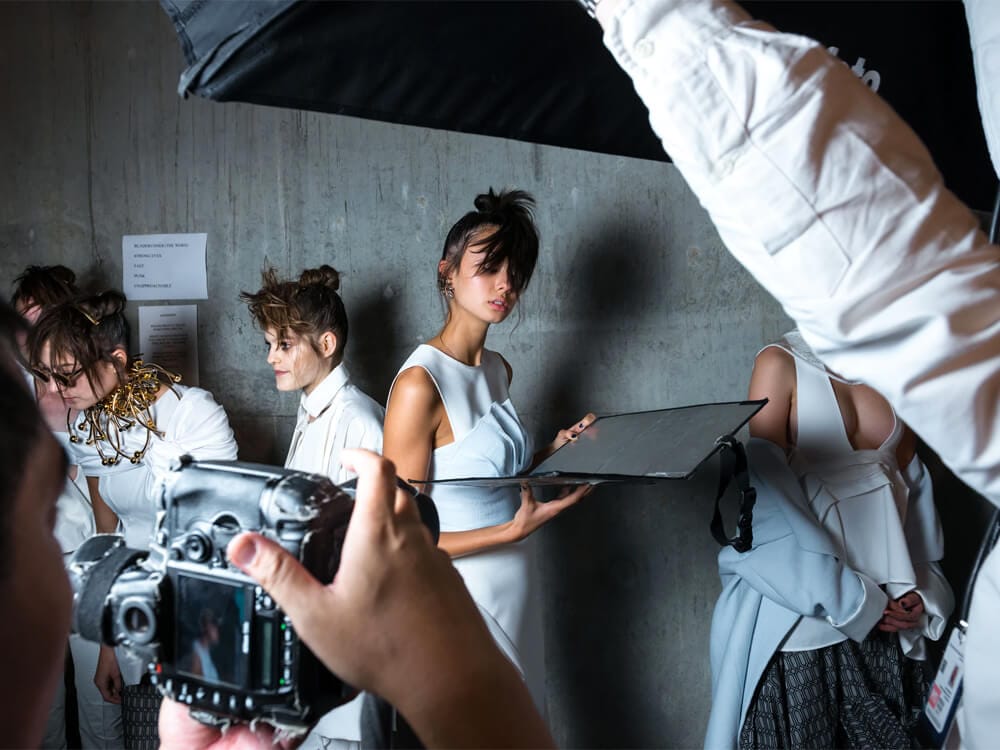 According to the British Fashion Council, half of the fashion industry is expected to disappear due to the impact on the supply chain.
As the industry's chief marketing tools, fashion show allows brands to promote their identity, showcase their creations, and connect with consumers.
"The runway plays such a big part in the branding of a fashion business," said the American designer Christian Siriano in a discussion with Vogue Business. Needless to say, the (fashion) show must go on.
In February, thanks to Giorgio Armani, the fashion world had a glimpse of what's coming – an early preview of the 'new normal, if you like'.
The prestigious Italian designer has decided to live-stream his anticipated fashion show during Milan Fashion Week rather than waiting until it can be presented live.
While Giorgio's digital fashion show has raised a few eyebrows in the fashion industry, it's undoubtedly foretold the future of fashion.
Following the trend, the British Fashion Council has announced on 21st April that this year's London Fashion Week wouldn't be cancelled.
Digital Fashion Shows Takes Over LFW
Instead, the London Fashion Week 2020 edition will go ahead as a digital fashion show.
Starting this coming June, both womenswear and menswear shows will be broadcasted live on the website Londonfashionweek.co.uk.
The 'digital fashion shows' strategy is a complete pivot from what the traditional fashion shows is used to be.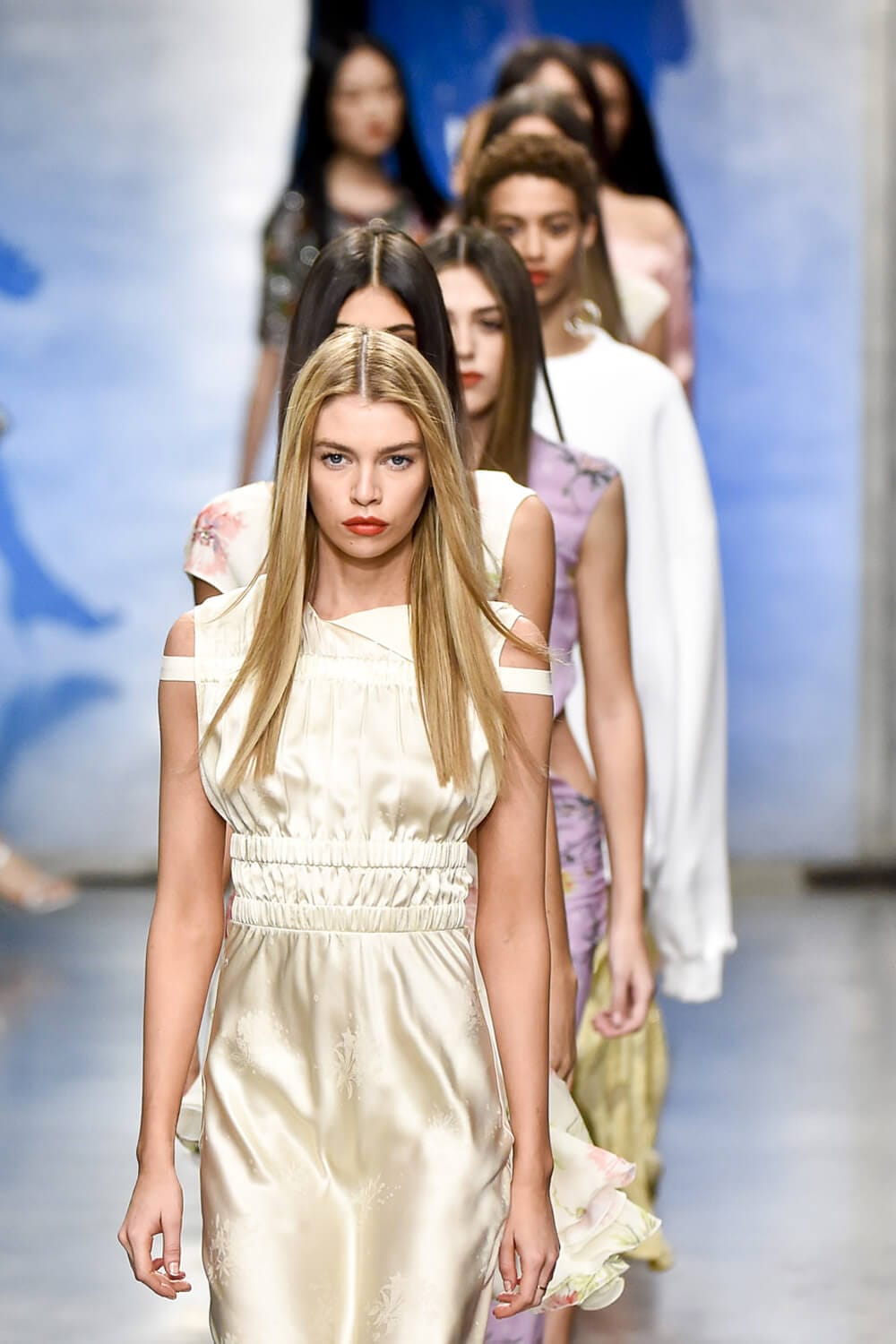 Past runways used to be dedicated to industry insiders, celebrities, and other socialites, as places of status and exclusivity.
With the advent of digital fashion shows, almost anyone with a computer and internet connection that's interested in fashion can snag a front-row seat.
The digital transition comes at a time when the fashion world has become increasingly interested in innovative and sustainable fashion designers that do not have 'connections' or financial power (yet) to parade at LFW.
The Fashion Stars Of Tomorrow
Moreover, the digital format will allow the new generation of innovative fashion designers, operating at the intersection of fashion with tech, to showcase their astounding creations.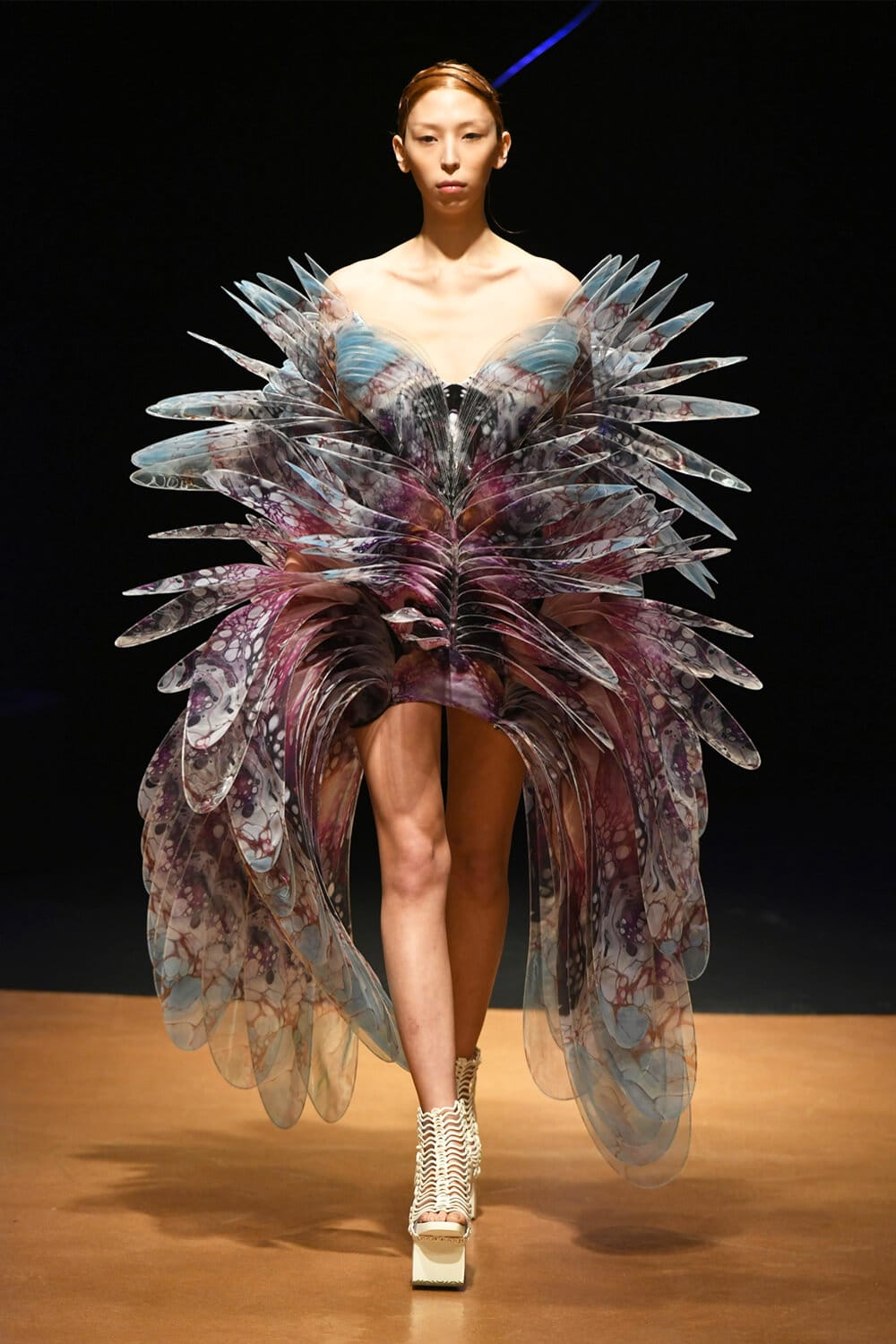 One case that comes to mind right now is Flora Miranda, a protege of Bradly Dunn, former CEO of Iris Van Herpen.
Miranda's innovative creations symbiotically blend the digital and physical realms into forms previously unseen.
Hailed by fashion critics as the next Iris Van Herpen, Miranda's creations are a glance of what's coming.
Her collections are the perfect guarantee that digital fashion shows will change not just the method of content delivery, but will deliver that breath of fresh air, that the fashion industry has long needed.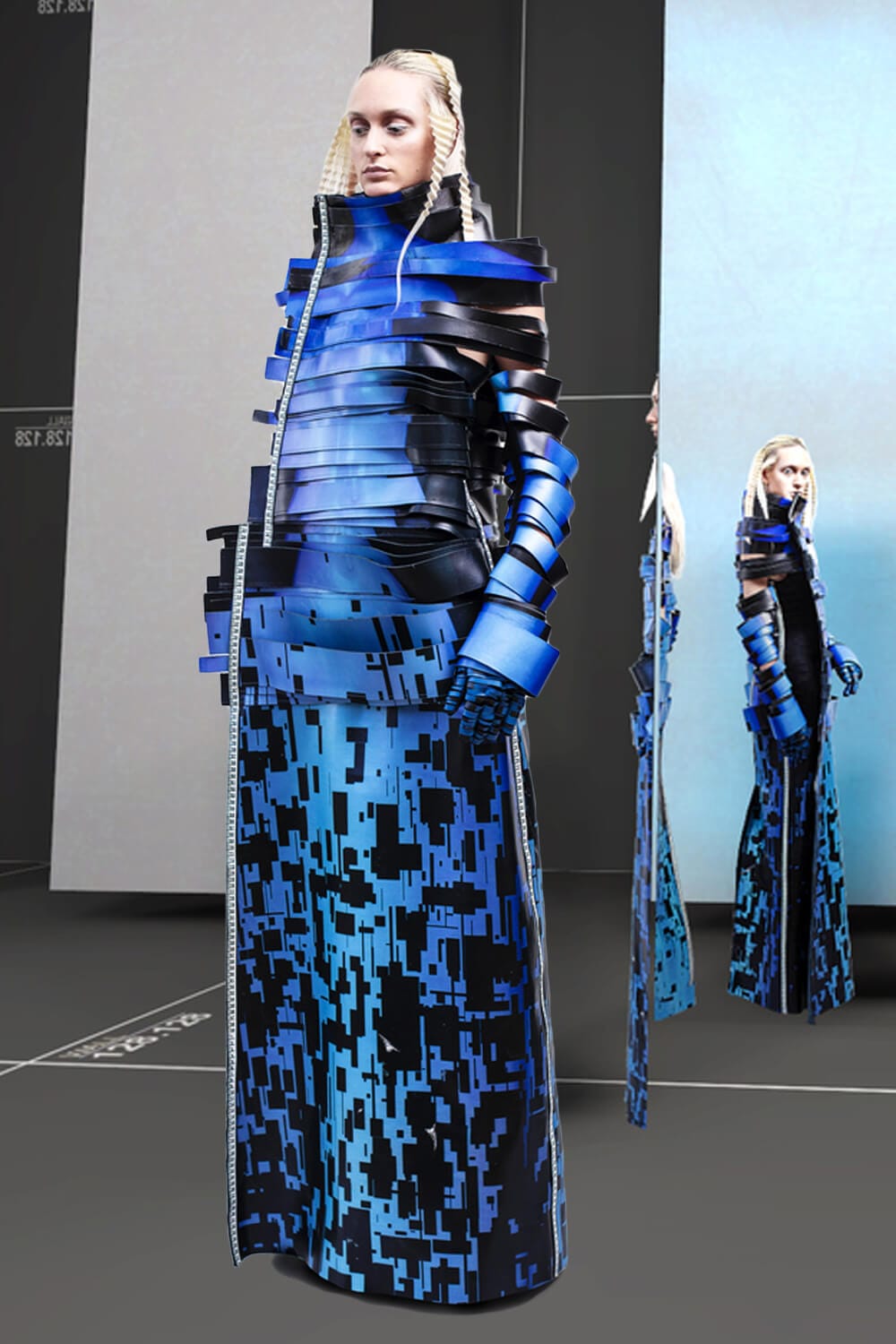 As an industry veteran, Siriano recognises the need for digital fashion shows and all the changes that are coming. He went into detail by explaining further:
"Without catwalks and shows, we wouldn't be able to let the world what's new or who should be celebrated. Moreover, the digital change will create new types of business."
Digital Fashion Shows (Or Weeks) Are Here
While moving to digital fashion shows might feel a bit unconventional or better said, uncharacteristic to fashion, it could prove very beneficial for the overall fashion industry.
In fact, the business model is already proven as showcasing fashion runways online is nothing new.
A more recent example of a digital fashion show just took place, this March, in Shanghai.
In partnership with e-commerce giant Alibaba, the Shanghai Fashion Week was broadcasted online and watched live by almost 3 million people, during the three-hour opening session alone!
Another fashion week that launched online was the Mercedes-Benz Fashion Week Russia, which presented 32 digital fashion shows, all online.
Although only time will tell whether the first digital London Fashion Week is going to be a success, the British Fashion Council is very optimistic.
In a recent press release, chief executive Caroline Rush remarked that the digital platform is more than just a last resort.
"By creating a digital fashion week platform, we are adopting innovation to best fit our current needs. However, we'll keep building, as a global showcase for the future."
WTVOX – 'Voicing the Future of Fashion'
For more similar content and lightning-quick updates delivered directly to your inbox subscribe to our weekly newsletter.
For daily news in sustainable fashion, innovation, conscious beauty and lifestyle follow us on social media: Instagram, LinkedIn, Facebook, Twitter.
Finally, if you want to interact with thousands like you, join your tribe on the Future of Fashion Group.
A decade of fashion; here's to the next one.
The past decade has been turbulent – and defining – for fashion: child labour, climate crisis, gender inequality, animal cruelty, and reckless plastic pollution, just to name a few.
With the COVID-19 pandemic, the beginning of this decade does not look too good either.
That's why finding media that reports with rigour and integrity at heart is difficult in critical times.
Finding media that informs all, regardless of where they live or if they can afford to pay, is even harder.
In these times, independent fashion media magazines are increasingly silenced by commercial ownership and social media misinformation.
So far, your unceasing support has allowed us to keep delivering trustworthy, relevant, high-quality content.
Your support allowed us to uphold our editorial independence and ensure honest journalism, free from commercial ownership or political bias.
We are deeply grateful for your generosity and continue to count on your support.
Thank you.