You're going to get married and need a proper wedding checklist.
While specific wedding requests can increase or decrease the total cost, most weddings have similar checklists.
In this article, I'll break down what's critical to have on your wedding checklist, but, based on two types of expenses.
Main & Additional expenses.
I'll also share a few great tips on how to save a lot of money.
Finally, I'll add two of the best 2020 wedding planner spreadsheets, to make your budgeting easier.
Without further ado, let's kickstart this 2020 wedding checklist with:
A. The MAIN Expenses
Engagement Rings
You can say that the engagement rings are the most important detail you have to ensure for your wedding.
Here's a simple tip for you when choosing the rings; always follow the rule of three salaries.
If the ring costs more than three salaries, don't buy it.
Now, I know couples that did not want to spend money on wedding rings but decided to get ring-like tattoos.
The tattoos are dated and look very creative.
Always bear in mind this alternative, especially if you're on a tight budget.
However, I would not recommend it unless you are very confident that your love will last…forever.
Wedding Attire
As the study shows, couples do not compromise on the costs of wedding attire.
The apparel can be costly as the average cost of a wedding dress is $3,000.
Similarly, the groom's attire is at least $500. But, there are alternatives.
If you are on a limited budget, consider hiring the entire wedding attire.
Depending on the designer, dress, materials, renting a dress starts at $400.
Yes, you do not get to keep the dress to show it to your grandaughters.
However, renting allows you to choose a luxury dress for a quarter of the price.
Above all, you'll always have the pics to share later.
Venue
If you plan to have a lot of guests at your wedding, you need to think about renting a venue.
How much the venue is going to cost depends on a few factors:
1. Location
The bigger the city, the more you'll pay. The closer to the city centre, the more money you'll have to fork out.
2. Venue size
The bigger the venue, the more money so make sure you match the number of guests to perfection.
3. The total number of guests
The more guests you'll have, the more costs you'll incur.
Yet, based on several previous wedding surveys, there's an average price for renting a venue.
A venue of 50 guests, in New York City, starts at $5,000.
Catering
When you calculate the cost of catering, the first thing to start with is the number of guests.
Until you know how many people you're going to invite to the wedding, there will be no clear understanding of how much money you're going to need.
It is unreal to think you can invite 200 guests when your total budget is less than $2000.
On average, the cost of catering is around $60 per person.
Therefore, the catering costs at a wedding with 50 guests will set you off between $3000 and $3500.
So far we've covered the main wedding expenses and costs.
Now, keep in mind that this is just a part of the total costs, so let's move further.
Legal Expenses
It is always wise to check in advance and see how much the legal paperwork is going to cost.
The legal wedding costs differ according to the country, city, etc.
Yet, it is safe to put aside around $500 for any legal fees you might have to pay.
And if you're left with money after singing and paying for the marriage certificate, you can use them towards other additional expense, such as decorations.
But, more on that, below.
B. Additional Expenses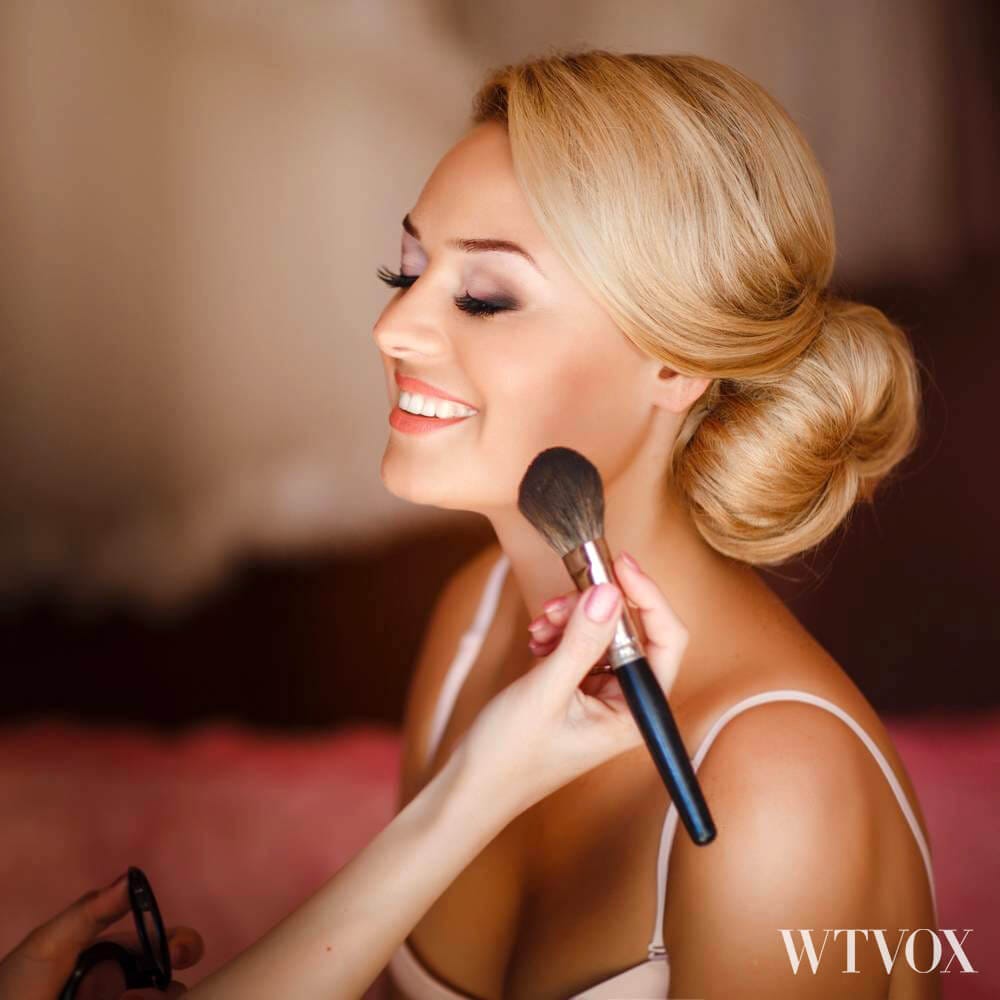 The following wedding costs are secondary or additional costs.
These costs can be avoided if you're on a tight budget.
Yet, these costs improve the overall wedding feel and atmosphere, so you might want to check them out.
Makeup and Hairstyle
Put aside at least $1,000 for hairstyle and makeup.
You can do it in advance, but there's always a chance of failing mid-wedding, so you better have a stylist booked, always on standby.
Florist Services and Decor
How much money you need for flowers and other decor elements depends on your personal preferences.
However, make sure you discuss this expense with your partner.
That's because you might want lots of flowers, balloons and other decore elements while he or she might want to go for a minimalistic style.
One way or another, the average cost of florist and decor services for a wedding of 50 guests is around $2,000.
Wedding Cake
Here's another critical element of your wedding costs.
Even those who do not plan an expensive wedding must pay attention to the wedding cake.
Yes, you can leave it out, the wedding will still take place without a cake.
But, if you want one, know that an average wedding cake starts at $500.
Photography Services
Immortalising your wedding day is critical, and a professional photographer can help you with high-quality images.
On average, the cost of a professional photographer starts at $2,500.
Now, when you negotiate the price, bear in mind that the more guests you have, the pricier photographer services are.
Another useful tip is to look for emerging photographers looking to build a portfolio or even student photographers.
Video Services
Same with photography services, wedding video shooting might cost you an arm and a leg.
Nevertheless, recording on video such a unique event is paramount, and on average, the cost of filming starts at $3,000.
Again, look for students or emerging videographers and negotiate the price.
Invitations
Wedding invitations are a unique element of any wedding ceremony.
These small cards precede the event and create a festive atmosphere in advance.
The invitations must be decorated nicely, with a catchy text.
If unsure of what to write, seek help from Best Writers Online.
The average cost of wedding invitations, for 50 guests is about 400-500 dollars.
Music
Live music and a hired DJ is the way to go now, in 2020—cheaper, easier to set-up, and more relevant.
You can also go classic and order a full band.
Yet, bear in mind that the more people in the band, the more money you'll have to fork out.
The average cost of the band is $5,000, while the services of a DJ can't be more than $1,000.
Conclusion
Remember that while each cost can be minimised, not all expenses are worth keeping!
For a more detailed view on what's worth spending money on and what's worth discarding, check out these two wedding planners below.
Both are excel spreadsheets, easy to download and use.
Download here your free wedding planner v1.
Download here your free wedding planner v2.
Weekly Newsletter. Sign Up Now!
Celebrities, designers, and latest news in sustainable fashion.
WTVOX – 'Voicing the Future of Fashion'
For lightning-quick updates delivered to your inbox subscribe to our newsletter.
For daily content in fashion, innovation, beauty, and lifestyle follow us on social media: Instagram, LinkedIn, Facebook, Twitter.
To interact with thousands like you, join your tribe on the Future of Fashion Group.