Vintage clothing is taking the internet by storm right now.
Worn by celebrities and average Joes alike, vintage clothing has become the latest wanna wear style.
However, two of the biggest dilemma when it comes to is vintage clothing is:
Where to buy the best vintage clothing?
To help you, I've put together 10 of my favorite vintage stores (online and offline) right now.
Without further ado…
Top 10 Stores For Vintage Clothing
1. Vestiaire Collective Vintage Collections
You've got to be a bit careful with Vestiaire as not everything here is vintage.
Branded as a pre-owned designer store, Vestiaire holds almost anything in stock.
You can find the last season's designer creations, old Chanel handbags from the '60s, and genuine vintage clothes.
Amongst the many second-hand luxury items, if you search with great care, you'll discover some rare vintage fashion gems there.
Another bonus, every item sold on Vestiaire is quality controlled by their team so you know it's authentic vintage fashion.
2. Wardrobe of Tomorrow – Cheap Vintage Designer Clothing
This is a unique online marketplace dedicated exclusively to sustainable designer fashion labels.
One of our favorite destinations, if not the best of all, for online vintage shopping.
While on Wardrobe of Tomorrow marketplace you'll feast your eyes on unique vintage designer finds up.
Moreover, while this marketplace is the home of high-end sustainable designers, not all vintage clothes on Wardrobe of Tomorrow are bank-breaking expensive.
If you take the time to browse the wide range of vintage designers you'll find some of the best vintage couture, accessories, and bags.
Vintage lovers will be able to spot absolute vintage gems in this online store, so prepare to trawl.
3. William Vintage
William Vintage is an haute couture vintage store, that makes vintage sartorial hunting a bit easier.
Based in London, Marylebone this vintage store destination has been royals and celebrities' favorite for a long time.
Available via MatchesFashion store, their online offering is equally impressive.
The brand's online offering comprises rare vintage garments and accessories.
The last time we've checked, they were selling iconic pieces from the Fifties to the Nineties runways.
4. One of a Kind Vintage
This is another London-born, Portobello Road-based vintage store with clues right in its name.
Some argue that this vintage shop has one of the largest and most acclaimed online collections of vintage garments in the world.
Most of the vintage garments on offer are rare designer clothing dating back to the 19th century.
Check out their online store to uncover some amazing vintage apparel, shoes, fashion relics, rare jewels, and accessories from the likes of Vivienne Westwood, Chanel, Gucci and more.
5. Beyond Retro Vintage Clothing
A history-making store for vintage fashion that has become a 'must-visit' when visiting East London.
Initially launched in an old, disused dairy factory in East London, Beyond Retro has grown to own shops in Soho, Brick Lane, Dalston, Brighton, and even abroad, in Sweden, ever since.
With an enchanting and unexpected in-shop experience, Beyond Retro's online offerings are just as dreamy.
Also called a Brick Lane institution, this vintage store stocks both its own fashion label as well as genuine vintage Adidas, Converse, Dr. Martens and many, many more great fashion brands.
Whether you are looking for a vintage Levi 501s, a vintage coat for a festival or a leopard-print jacket to match your vintage gender-free shoes, Brick Lane's endless selection of rare clothing and accessories will have your back.
6. Rokit Vintage Store
Rokit is another easy-to-use veritable treasure trove for vintage clothing lovers, with physical stores in Covent Garden, Camden, and Brick Lane.
With a rare collection spanning from the 20s to the 80s, this store has hidden vintage clothing gems for men, women, and children alike.
With a unique, ever-changing, and ever-growing selection of vintage wares, Rokit is one of our favorite online stores.
The store also has a full offering of preloved pieces, reinvented and upcycled.
Moreover, the shop features its own brand 'Rokit Originals' limited-edition items.
7. Rebelle Luxury Vintage Store
Rebelle, is an online fashion store where you can buy and sell vintage and preowned luxury and designer labels.
Imagine a version of eBay created for luxury and vintage apparel.
Just like with Vestiaire, the team behind the Rebelle runs authenticity checks to ensure that the vintage clothing you're buying is genuine.
8. Farfetch Pre-Owned Vintage Store
Farfetch is one of the biggest online marketplaces for designer fashion.
More recently Farfetch team has decided to create a place for vintage boutiques from all over the world.
The selection is still small but it is growing fast.
Head straight to the 'Vintage' section and once there, just use the filtering system (on the left).
Adjust it carefully so you can find yourself a dream vintage Prada bag or a rare YSL dinner dress.
9. Open For Vintage
With a very suggestive name, Open for Vintage is a go-to destination for vintage luxury clothing.
The online store was launched in 2015 and ever since the company has grown its offering to include vintage bags, shoes, clothing, and accessories for men and women.
If you love 1920s shoes and other vintage accessories, this online marketplace is the home of vintage fashion collectibles.
10. Modes & More – Vintage Clothing & Accessories
Another must-visit online store for vintage lovers.
Modes & More is an eclectic emporium of pre-loved and vintage clothing garments.
The prices are very competitive and the offering goes as back as the 1920s.
The store's online selection also includes vintage bags and purses, rare knit and nightwear, and other covetable vintage evening-wear from all over the world.
Give it a try, you'll love it.
Weekly Newsletter. Sign Up Now!
Celebrities, designers, and latest news in sustainable fashion.
How Can You Tell Your Clothing Is Vintage?
Calling a particular garment vintage is a transient story.
Every new decade brings forth new vintage creations so it is essential to understand that all vintage clothing will eventually become antique.
Garments over 100 years old and above are falling into the antique category.
But, the question is…
What Is Vintage Clothing?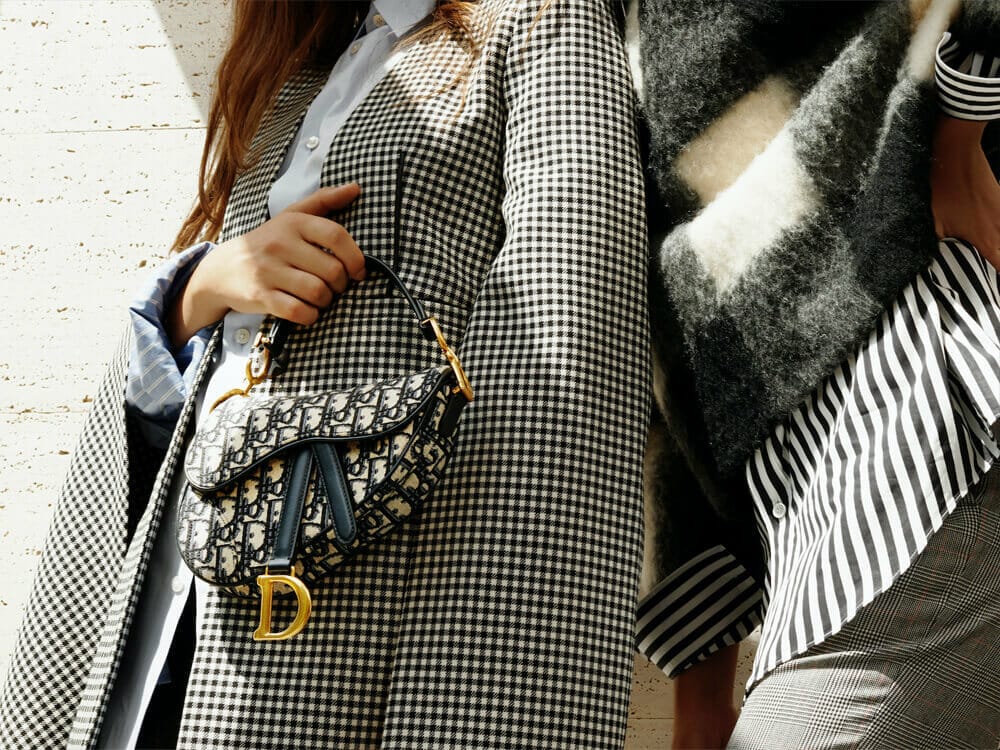 The term 'vintage' describes garments between 20 and 100 years old, and able to reflect the trends and styles of that era.
Vintage clothing includes anything, from mainstream fashion to haute couture labels, machine or hand-made, from dead-stock or rare materials.
According to Wikipedia, 'vintage' is a term that describes old styles of clothing.
The origin of the word 'vintage', comes from the French 'vendange' and it means 'grapes picked during the season'.
That's why the world vintage is often used to describe old and exquisite wines.
Nowadays, 'vintage clothing' is used to describe garments that belonged to the previous stylistic era.
Also, vintage fashion or vintage dressing refers to novel ways of mixing vintage garments and accessories with modern ones and create unique styles.
Nevertheless, as seen above, it is important not to confuse vintage with antique.
When a vintage article reaches over a century-old, it becomes antique.
Vintage Clothing VS Retro Clothing
It is critical not to confuse vintage clothing with retro clothing.
Despite the apparent similarity of the terms, there are fundamental differences between vintage clothing and retro clothing.
Unlike vintage, retro clothing has no association with the period of time during which the garments were produced.
Rather, the term 'retro fashion' refers to the dominating styles of particular periods of time, such as the '70s, or '80s.
Hence, retro clothing or garments are defined as new clothes, produced to imitate famous fashion styles of the past.
Many fast fashion brands, including Topshop and H&M, have launched retro collections seeking to attract customers who want to achieve 'vintage fashion' looks.
For that alone, retro clothing is not considered a sustainable practice.
Now that we've learned the difference between vintage and retro clothes, it is also important to know the difference between vintage and second-hand clothes as well.
Vintage Clothing VS Second-Hand
Interestingly, most people think that vintage clothing is second-hand.
Second-hand, as you might have guessed from the term, refers to items that have been previously owned by someone else.
On the other hand, vintage clothing is referring only to old garments.
These garments might not necessarily have been used by someone else before.
The confusion between vintage and second-hand clothes stems from second-hand shops and retail outlets labeling their clothes are vintage.
However, there is a clear distinction between a second-hand clothing shop and a vintage clothing store.
A vintage garment must be of high-quality, showcasing the style of the era it belongs to, while second-hand clothes are just that. Second-hand.
Now, let's have a look at some of the best online stores that are selling true vintage clothing.
Vintage Clothing And Sustainability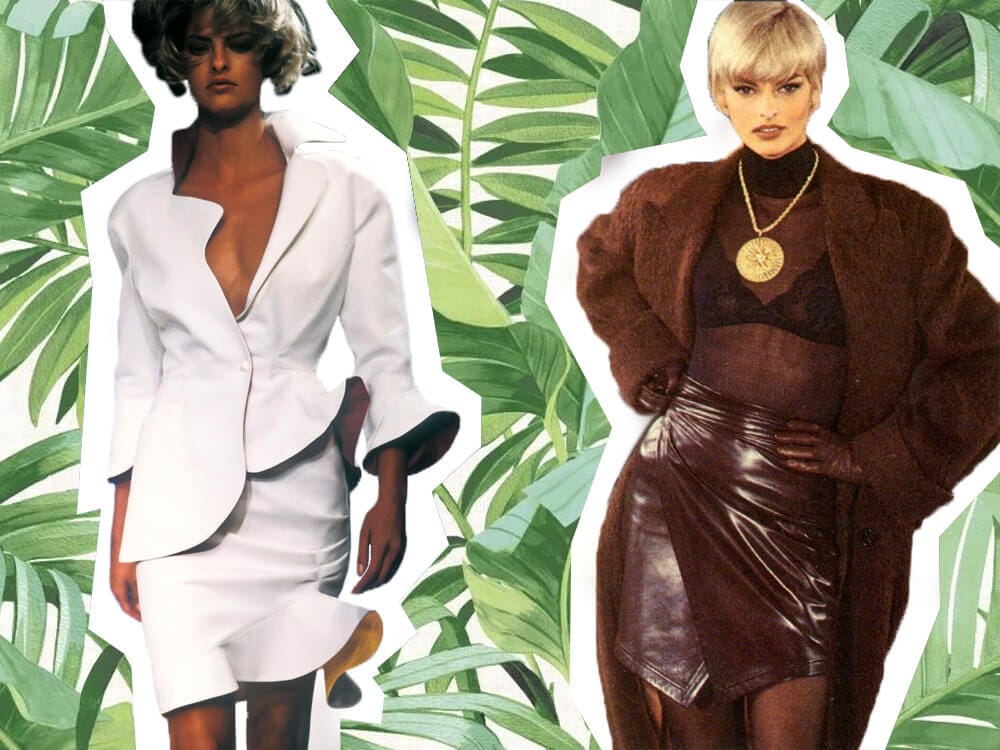 With over 100 million posts using #vintage on Instagram, the trend is skyrocketing fashion.
However, it is not just the stylistic uniqueness of vintage fashion that has made it so popular and trendy right now.
Weekly Newsletter. Sign Up Now!
Celebrities, designers, and latest news in sustainable fashion.
The world is becoming increasingly aware of the environmental issues caused by fast fashion.
Thus, reviving old clothes is an equally smart and attractive way of reducing waste and battling climate change.
Not surprisingly, many celebrities that promote sustainable fashion have started to show up in vintage clothes on various occasions.
Alexa Chung, Kate Moss, and many other loved celebrities have talked about the importance of vintage clothing to achieving a sustainable industry and a better world.
Conclusion
There's no doubt that vintage shopping helps with sustainability in fashion.
However, it is critical to ensure that you are not buying your 'vintage' garments from second-hand clothing stores.
Weekly Newsletter. Sign Up Now!
Celebrities, designers, and latest news in sustainable fashion.
As mentioned before, vintage clothing comprises only high-quality luxurious garments that have lasted more than 20 years.
These are rare creations that will last for many years to come.
Timeless pieces, carrying the story of their era.
Therefore, what makes a vintage clothing store the right choice, is how the store curates its garments and promotes them as vintage.
WTVOX – 'Voicing the Future of Fashion'
For more similar content and lightning-quick updates delivered directly to your inbox subscribe to our weekly newsletter.
For daily news in sustainable fashion, innovation, conscious beauty and lifestyle follow us on social media: Instagram, LinkedIn, Facebook, Twitter.
Finally, if you want to interact with thousands like you, join your tribe on the Future of Fashion Group.