Evolving from fitness trackers, smart jewelry are trendier than ever.
Either you want to keep an eye on your fitness progress, stay connected with your loved ones, or feel safe, we've got you covered.
In this article, I'll introduce you to top three smart jewelry in 2020.
1. Smart Jewelry – Necklaces
Threadlike and delicate necklaces are trendy right now.
However, it is best to include a smart necklace into your everyday outfits.
Talsam necklace is the perfect minimalist statement piece to add to your collection, as it does more than just complement your clothing.
It helps you connect with your loved ones regardless of the distance, conveying feelings from one person to the other.
Oh, wearing just one thin choker with a delicate leaf or half-moon charm is a great styling tip for beginners.
2. Smart Jewelry – Rings
Even though Ringly went out of business earlier this year, there are plenty of other smart ring alternatives on the market.
Our favourite is the Motiv ring, which is compatible with both Android and iOS.
It has a sleek titanium design available in three finishes, namely black, rose gold, and silver.
Other options include the Oura Ring, the NFC Ring, and the Ringly-reminiscent Blinq.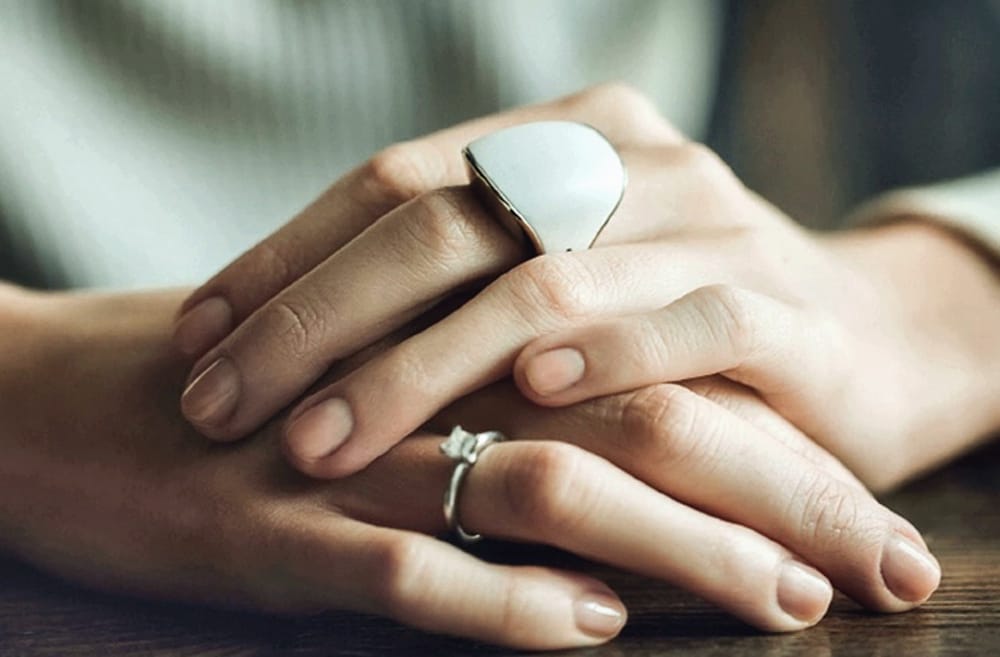 While some are already available for purchase, others are still going through the stages of development.
Regardless of the case, it's safe to say that smart rings are here to stay.
These rings track your heart rate and movements to reveal calories burned, a number of steps, your sleep pattern and other fitness results.
3. Smart Jewelry – Bangles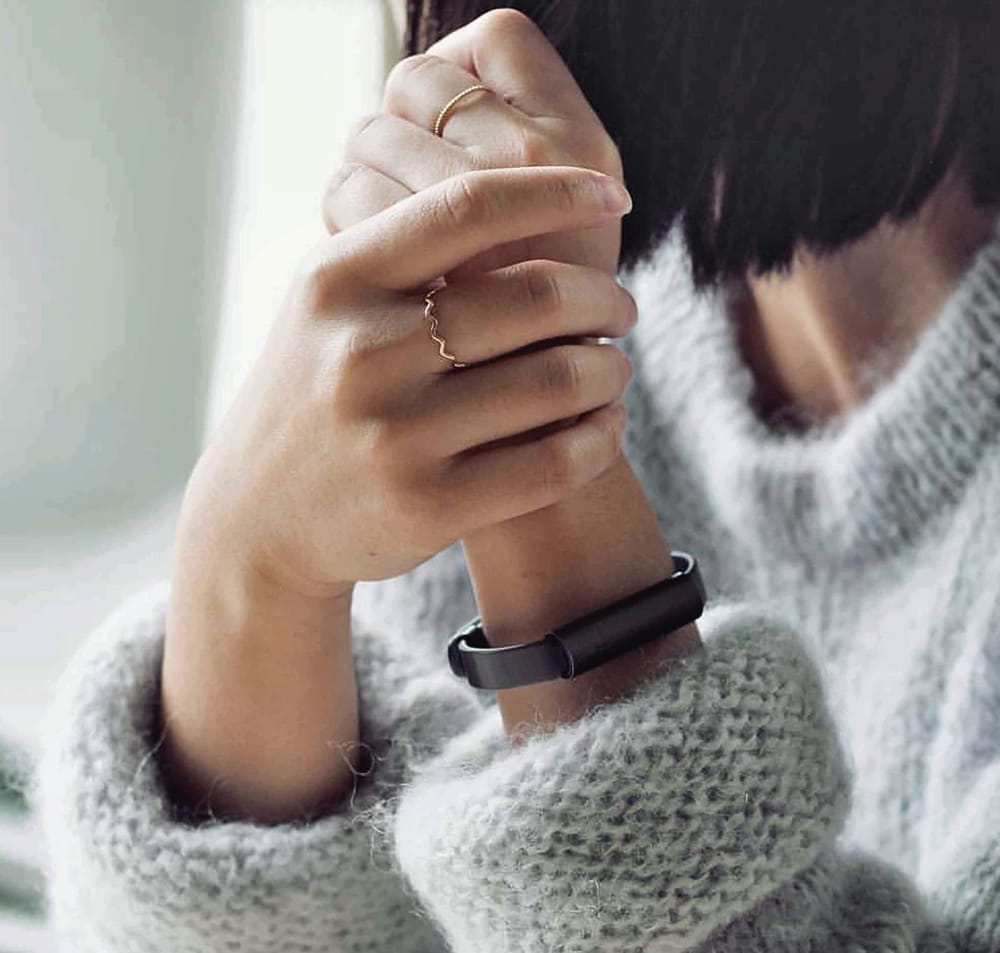 Bangles are another great smart jewelry piece that will complement a minimalist outfit beautifully.
Revered French jeweller Cartier is known for their cuff bracelets which many celebrities and influencers have taken to wearing in this way.
Of course, you don't need to spend thousands of dollars to emulate that.
In fact, you can do it in a smart way by combining all the functional elements of a Fitbit with the beautiful design of an elegant bangle bracelet.
We're talking about the Fossil Q Motion in the colourway pictured above, an endeavour into the tech world provided by watchmaker Fossil.
It is an ideal middle ground between sparkle and utility.
If pearls are more your speed as far as this type of product is concerned, you will be happy to hear that the smart jewelry line of late designer Kate Spade contains a selection of wearable trackers with mother of pearl scallop details.
The words 'seize the day' are also inscribed on the inside portion of the bracelet, which serves as a great pick me up.
Smart Jewelry – Bottom Line
Combining smart jewelry with connectivity is the ultimate hipster hack.
In fact, when you choose the right pieces and style them with flair and taste, you can achieve an effect that is both attractive and practical.
So when the smart aspect of these pieces comes into the mix, your wardrobe becomes not only elegant but functional as well.