To find out the best smartwatch of 2023, we've put to test big contenders like Apple, Samsung, Tag Heuer, Fitbit, and Motorola.
We've tested all the major smartwatches on the market and cataloged them by functionality, design, and value for money.
Overall, all brands tested get a well-deserved place in our list of 20 best smartwatches of 2023.
However, only one can be crowned the best smartwatch, so let's see who's the winner of this year.
20. Fossil Gen 5
Pros

Premium stainless-steel frame
Stylish design
1GB RAM
Customizable battery modes

Cons

Limited features
No offline Spotify playback
From £249
Compatible with Android and iOS
Powered by the Wear OS, the Fossil Gen 5 smartwatch is an excellent choice. With a premium stainless-steel frame, this smartwatch has a super stylish design.
Also, thanks to its 1GB of RAM, Fossil Gen 5 doesn't have any performance lags, usually seen in most Wear OS devices. The smartwatch has 18 hours of battery life that can be extended thanks to its customizable battery modes.
However, there are no fitness or heart rate health features commonly available on Apple and Samsung Galaxy Watches.
Moreover, you can't store music offline on the watch's Spotify app. Despite the above-mentioned disadvantages, the Fossil Gen 5 smartwatch is one of the best Wear OS devices you can buy in 2020.
19. Apple Watch 3
Pros

Affordable Apple Watch
High-resolution screen
Apple Watch features

Cons

Short battery life
Limited to iPhone users
Old design
from £199
Compatible with iOS only
Although the Apple Watch 3 is three years old, it is still better than most smartwatches dedicated to iPhone users.
Moreover, the Model 3 is the only watch under £200 that Apple still continues to sell.
True, when compared to other types of Apple Watch, model 3 has a design that's a bit dated.
However, the watch retains Apple's timeless design and still stands out.
Finally, if you upgrade your smartwatch with the latest watchOS 7 software, you'll benefit from all the latest features you'd expect from an Apple Watch.
Just know that this watch is only compatible with iOS, so don't buy it if you don't have an iPhone.
18. HUAWEI Watch 2
Pros

Affordable
Comfortable wristband
Advance features

Cons
From £99
Compatible with Android and iOS
I have found HUAWEI Watch 2 to be the most comfortable smartwatch on my list.
The smartwatch has great specs and a rather small high-resolution screen.
The software is super fast and it operates very smoothly.
With this model, HUAWEI has focused on fitness features.
From running to cycling and swimming, HUAWEI model 2 has all of the necessary sensors to track intense physical activities.
However, on some of my tests, HUAWEI Watch 2 didn't perform as well as my dedicated fitness tracker wearables did.
This is rather unfortunate since the smartwatch is very comfortable and designed with fitness activities in mind.
Despite the screen size and the fitness tracking poor performance, its wearability sets it apart from other smartwatches I have ever tried.
17. Amazfit Bip
Pros

Affordable
Built-in GPS
Long battery life

Cons

Low-resolution screen
Cheap design
From £49
Compatible with Android and iOS
Amazfit Bip proves that you don't have to pay a lot of money to have a capable smartwatch with fitness-tracking features.
This cheap smartwatch costs less than £80 and is compatible with both iOS and Android.
Amazfit Bip has a built-in GPS and a heart rate monitor, and to our surprise, the fitness features are pretty solid.
Also, despite its low-resolution graphics, the watch's transflective color display is easy on the eyes.
Another surprising feature is the battery life, which lasts around 45 days of normal usage.
However, given its low price, the smartwatch has certain limitations. For example, there are only five different watch faces available. Even worse, the watch does not respond to notifications.
16. TicWatch Pro 3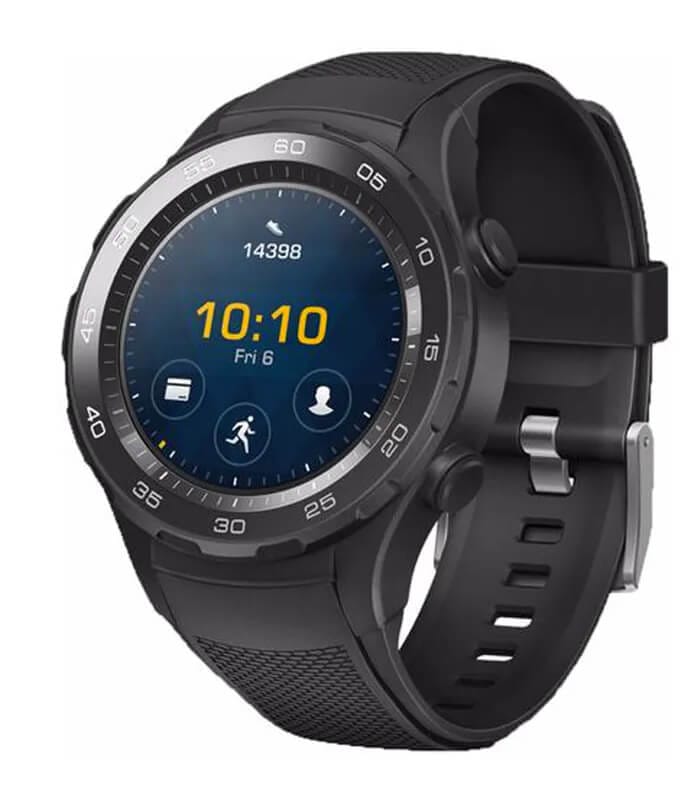 Pros

Responsive and fast
Long battery life

Cons

Poor interface
Poor sleep tracking
From £249
Compatible with Android and iOS
The TicWatch Pro 3 is one of the best Wear OS watches I've tested on my list, but let me explain why. First, you can use this watch with your iPhone or Android phone.
Then, it offers some solid battery life, as well as some intuitive functionality. The watch packs the latest Qualcomm Snapdragon Wear 4100 chipset with 1GB of RAM, making it one of this list's most powerful devices.
All apps load quickly, with no boot-up delays.
15. Samsung Galaxy Watch Active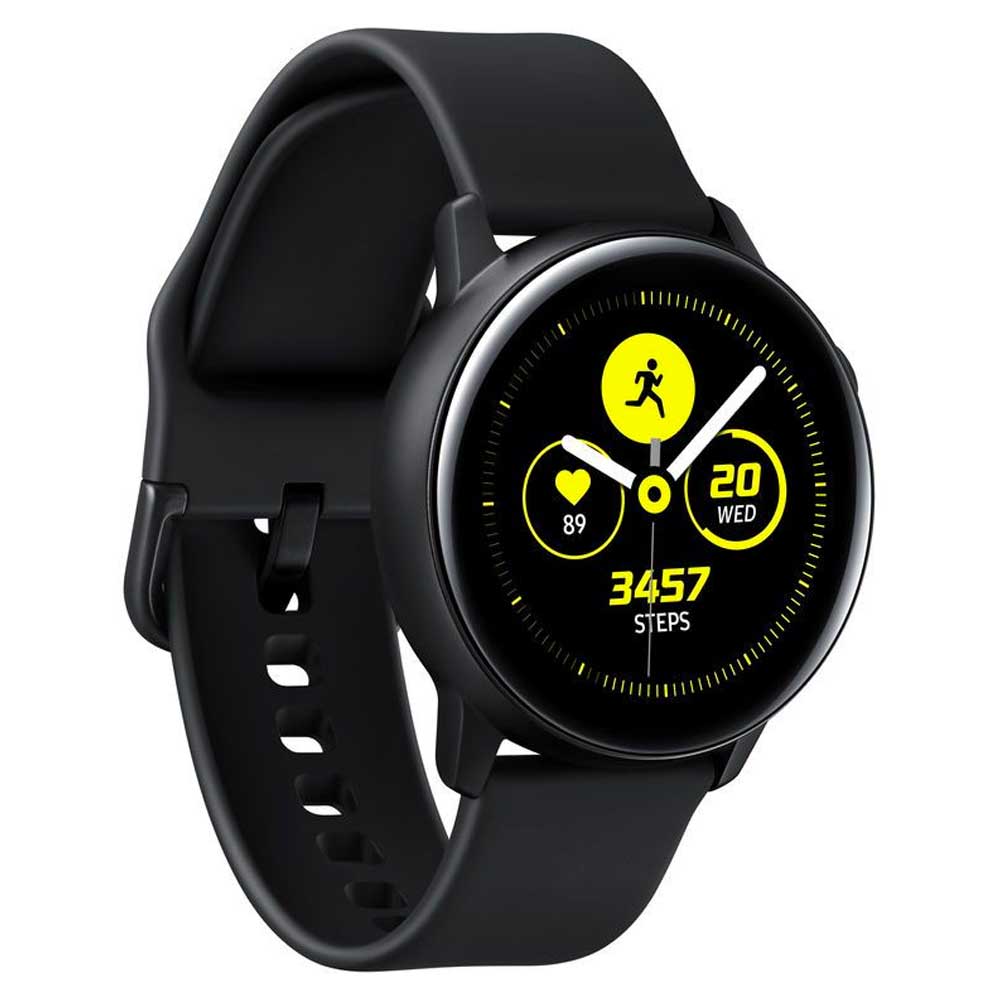 Pros

Comfortable and lightweight
Stylish design

Cons
From £119
Compatible with Android and iOS
While this is not the latest and greatest smartwatch from Samsung (it is the first generation of Samsung Galaxy Watch), this is still an excellent smartwatch from the money.
The watch has a similarly sleek design and excellent software.
But, it does not have the ability to take ECG readings (I do not see it as a deal-breaker).
Above all, it is much more affordable than the Galaxy Watch Active 2, so this is an excellent bargain.
14. Garmin Vivoactive 4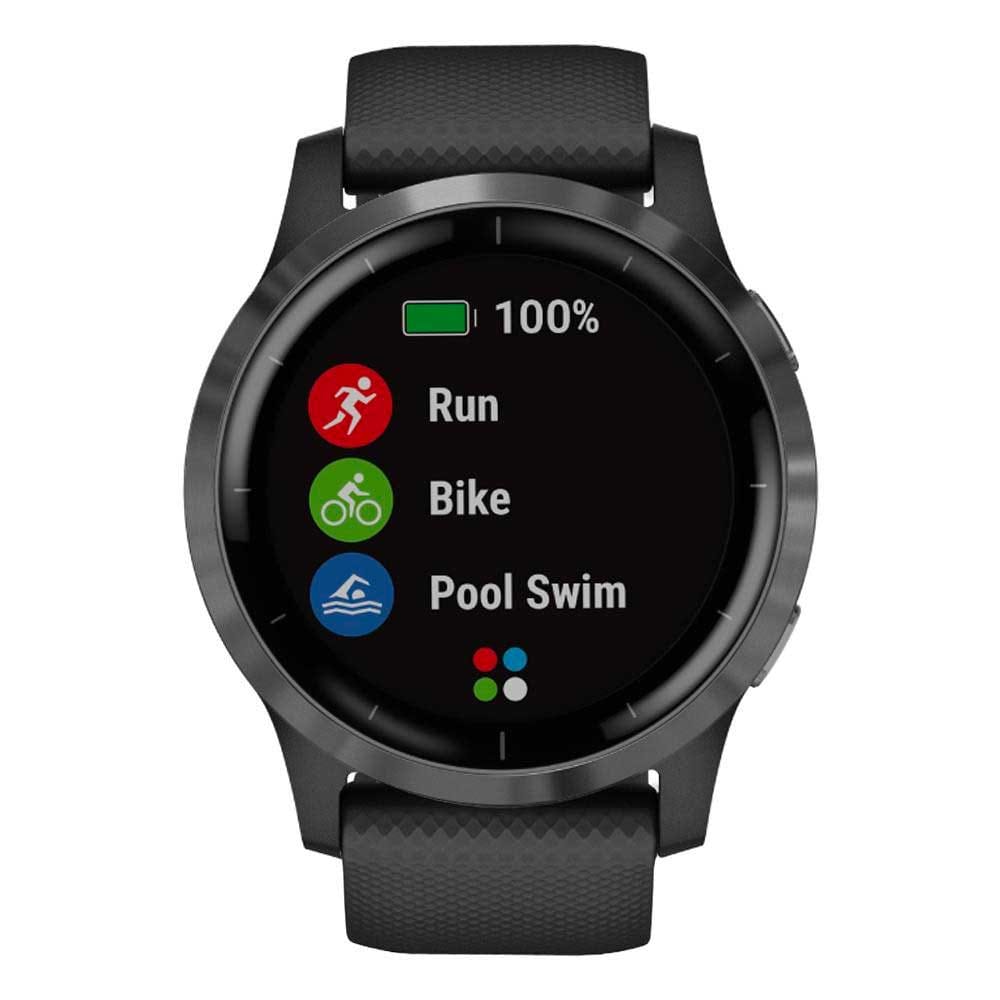 Pros

Music storage for Spotify
Easy navigation

Cons

Complex app installation process
Occasional syncing issues
From £189
Compatible with Android and iOS
Garmin took the best features of its Vivoactive 3, the best smartwatch for fitness, and made them even better with Vivoactive 4 and 4S.
The watch comes in two sizes, 40mm and 45mm, to offer a better fit for most people. It also comes with Garmin Pay and music storage out of the box, instead of paying more for premium features, as with Vivoactive 3.
The Vivoactive 4 smartwatch brings further features such as on-screen yoga and Pilates workouts.
Finally, a new pulse ox sensor measures your blood oxygen level and gives you detailed sleep insights. All that plus 7-day battery life makes the Vivoactive 4 one of my favorite smartwatches.
13. Honor Magic Watch 2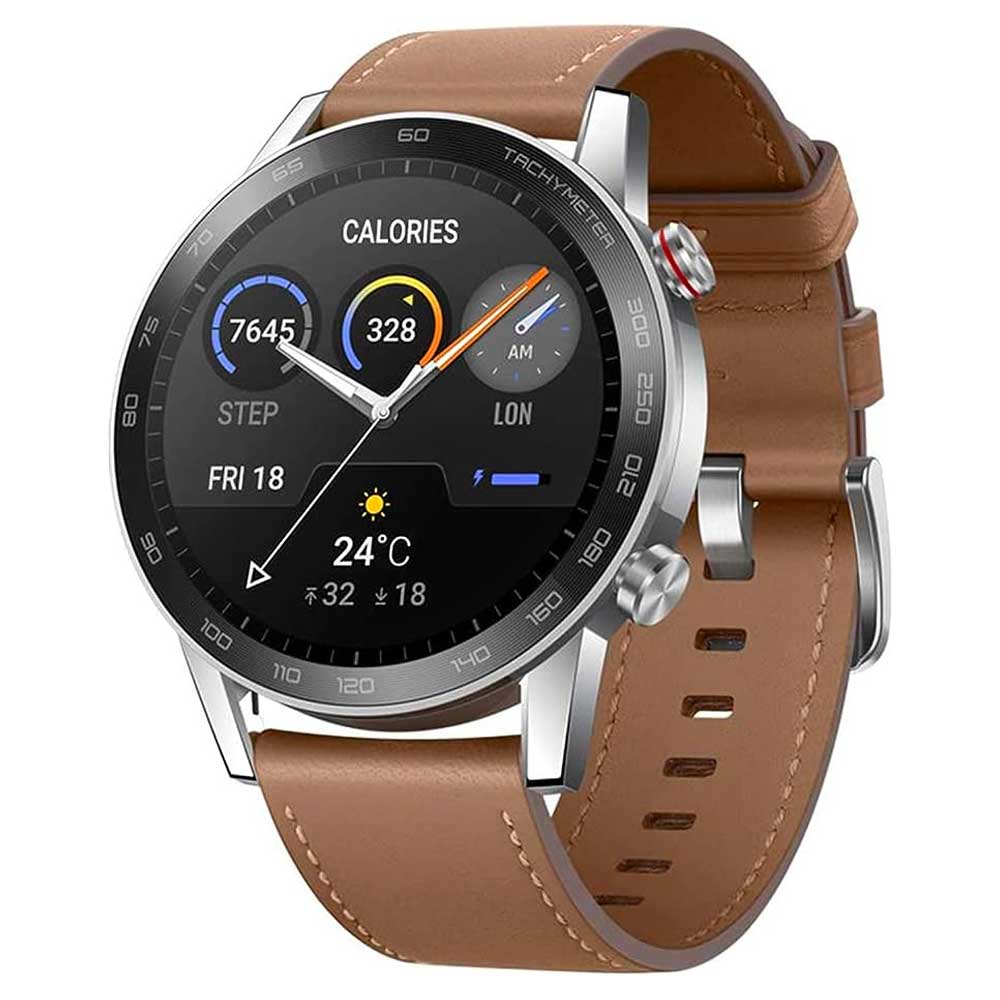 Pros

Fitness features
Long battery life

Cons
From £109
Compatible with Android and iOS
If you're big into fitness but don't think a dedicated sports watch is for you, then the Honor Magic Watch 2 might be what you need.
Thanks to its set of fitness features, the Honor Magic Watch 2 can track a wide range of sports and provide you with detailed pieces of information.
It can even provide workout advice and feedback for certain activities if you're looking to get fitter.
The watch also lasts for a long time without needing to be charged, up to a week or two weeks, depending on which version you buy.
However, I've found a few issues with this watch, such as its relative lack of non-fitness features.
12. HUAWEI Watch GT 2
Pros

High-resolution screen
Long battery life

Cons

Limited app support
Basic features
From £119
Compatible with Android and iOS
The Huawei Watch GT 2 is different from every other smartwatch on my list, and here's why. This watch is a mix between a smartwatch and a fitness tracker.
Yes, it looks like a smartwatch thanks to its great, high-resolution screen and ability to run basic system apps (calendar) and notify you about calls and messages.
However, the main focus is on fitness tracking, with the Watch GT 2 keeping tabs on your lifestyle and exercises via a built-in heart-rate sensor and GPS.
Overall, this is a watch for fitness novices rather than road warriors.
If basic fitness tracking, notifications, and long battery life are important to you, then the Huawei Watch GT 2 could be the smartwatch for you.
11. Fossil Sport
Pros

Comfortable and lightweight
Powerful software

Cons

Slow GPS
Limited features
From £119
Compatible with Android and iOS
Fossil has a lot of expertise in the wearable tech space, which has culminated with the Fossil Sport, hailed as the best smartwatch the company has made to date.
The Fossil Sport is a top-end watch with a lower price tag.
The watch features GPS, a lightweight – yet premium – design, and at least two days of battery life on a single charge.
The watch packs a Snapdragon Wear 3100 chipset inside – the latest from Qualcomm – able to offer a smoother experience than you'll get on most Wear OS watches.
It doesn't have any unique features, but the overall package of Fossil Sport may make this the best watch for you.
That'll be the case if you're looking for a fitness watch that comes with Wear OS software and won't look odd on your wrist when you're going about your day.
10. Fitbit Versa Lite
Pros

Affordable
Long battery life

Cons

No GPS
Poor workout screening features
From £99
Compatible with Android and iOS
The second best Fitbit on our list is the Fitbit Versa Lite, the more affordable version of the Fitbit Versa, however, with a few of the features removed.
The Versa Lite has a good range of fitness features and a battery that'll last you a good few days; the battery beat out most devices on my list.
Also, Fitbit Versa Lite has a body that's small and light and will fit on your wrist with ease without even noticing you're wearing it most of the time.
Some of the features Versa Lite misses over Versa, Versa 2 and 3 are no Fitbit Pay, no onboard GPS, and a slightly less impressive screen.
However, if you're on a budget and looking for a great smartwatch, give this a try. I'm sure you won't mind these missing features.
9. MOTO 360 3rd Gen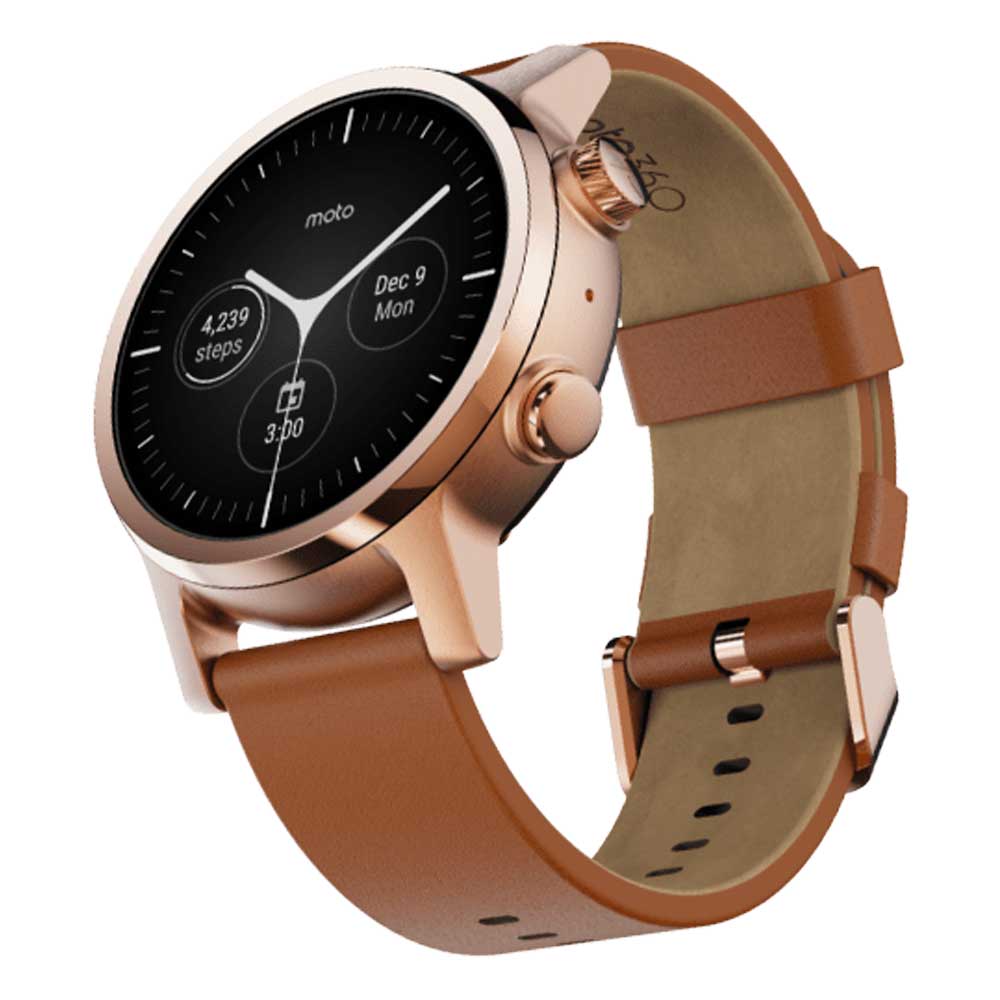 Pros

High-end design
Fitness tracking features
Long battery life

Cons

No built-in speakers
Poor health tracking
Expensive
From £226
Compatible with Android and iOS
Long before the Cupertino-based company announced its smartwatch, Moto 360 was one of the hottest watches around.
Those taken in by the nostalgia of the name and shape will feel right at home.
The iconic design has been updated with more accurate sensors and improved software, courtesy of Google's latest OS.
While bold, the design isn't big and bulky.
Moreover, the slick stainless steel and choice of colors leave the user looking and feeling like wearing a mechanical masterpiece.
8. Skagen Falster 3
Pros

Stylish design
A variety of design options

Cons

Poor activity tracking features
From £279
Compatible with Android and iOS
If you're looking for something smaller, try the Skagen Falster 3 smartwatch. In my opinion, it is one of the best all-around WearOS smartwatches you can buy right now.
Not many Android smartwatches can be described as elegant, but this Danish brand is known for creating timeless wearable tech pieces.
Skagen Falster 3 is powered by Google's WearOS and comes with Google Assistant, smartphone notifications, activity tracking, world time, weather, and many, many more.
A battery-efficient dial design provides up to 24 hours of use on a single charge, and finally, the interchangeable straps allow you to customize its look.
Oh, let's not forget that each watch comes with an inductive magnetic charger.
7. Fitbit Sense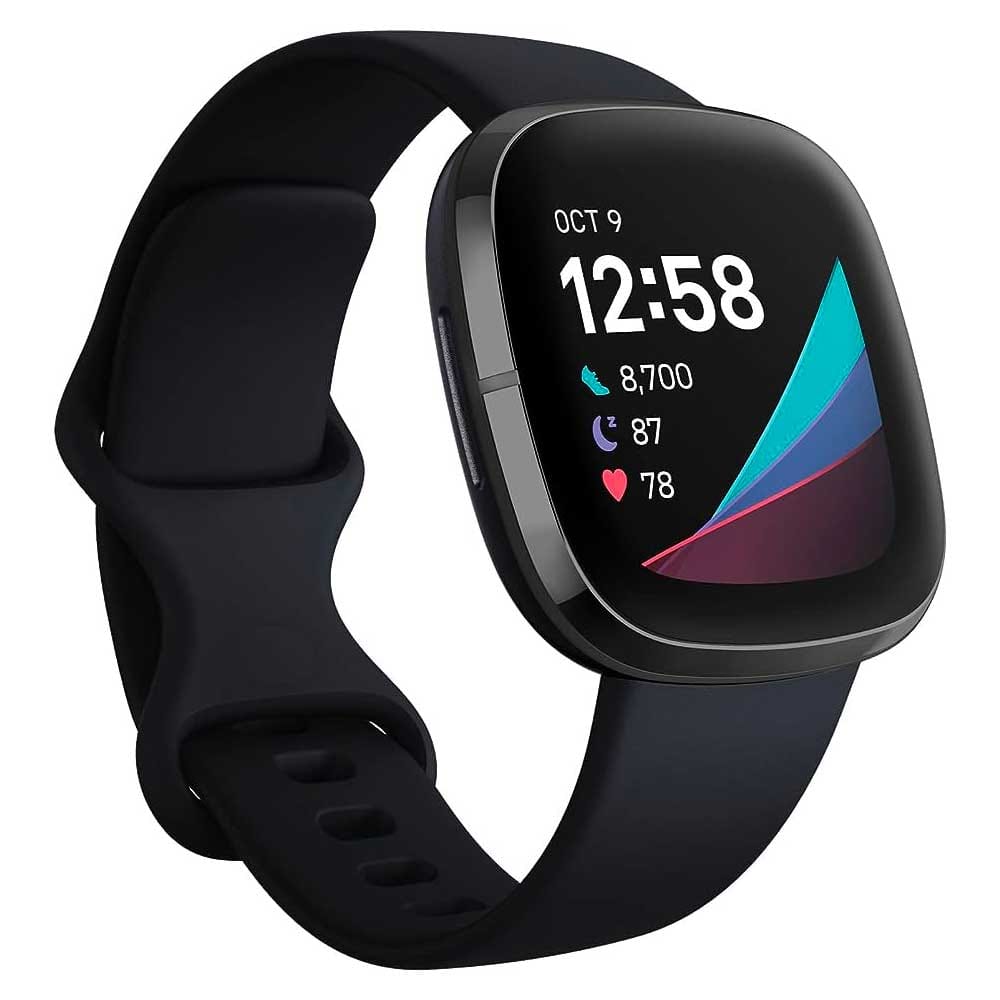 Pros

Long battery life
Great fitness and health tracking features

Cons

No music storage for Spotify
From £299
Compatible with Android and iOS
Fitbit Sense is the company's top-shelf smartwatch and comes with advanced health and wellness features when compared with the Versa line.
Not only does it have an FDA-approved ECG sensor and blood oxygen reading, but Sense has the ability to measure electrodermal activity and skin temperature, too!
As one of the best Fitbits to date, Sense works with both iOS and Android and comes with on-board GPS, a native app store, Alexa, and more.
To me, this device proves that Fitbit is no longer just a brand with products for tracking our steps but a company interested in taking a holistic look at your health.
6. Samsung Galaxy Watch Active 2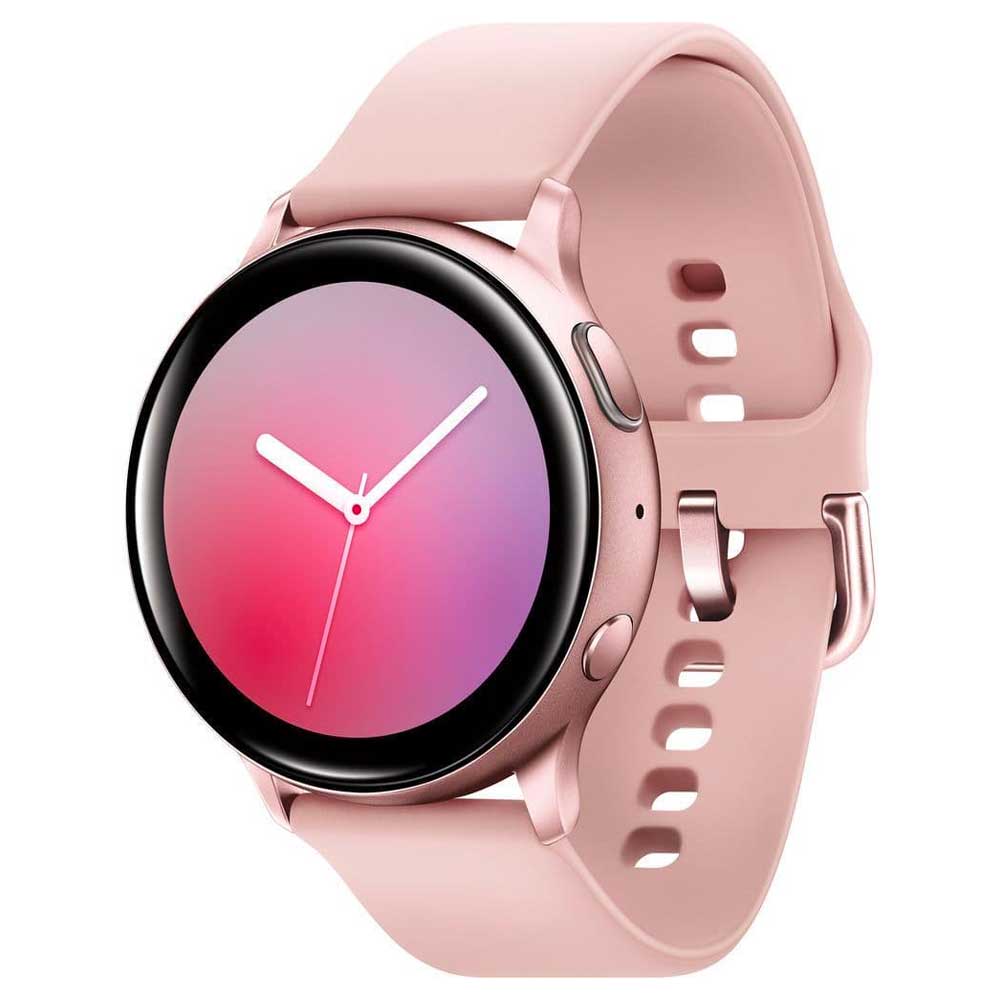 Pros

Stylish design
Fitness tracking features
Offline music storage for Spotify

Cons
From £209
Compatible with Android and iOS
As good as the Apple Watch is, the Galaxy Watch Active 2 can give Apple's smartwatch a run for its money.
Samsung's watch works with both Android (and to a lesser extent) iOS smartphones and features GPS, a heart rate monitor and LTE (for a premium), activity and sleep tracker.
The Galaxy Watch Active 2's circular design is visually appealing, whether you get the 40mm or 44mm model.
Based on Samsung's Tizen operating system, this Galaxy Watch boasts other useful features such as Samsung Pay, onboard music via Spotify, and heart health features.
Also, there's an expected ECG feature to be implemented that has just earned FDA approval.
But the biggest reason why the Galaxy Watch Active 2 is one of the best smartwatches for Android users is its top-of-the-range battery life.
5. Fitbit Versa 3
Pros

Built-in GPS
Comfortable and lightweight
Great fitness tracking

Cons

No music storage for Spotify
From £199
Compatible with Android and iOS
Don't want something from either Samsung or Apple?
That's ok as I think I have the best device for your wrist.
Fitbit Versa 3 is the latest smartwatch from the company and one of the best wrist companions for those who want to focus on fitness features.
The design is comfortable to wear, the display is easy to view -with a crisp image, and there's a built-in GPS.
Like all previous Fitbit smartwatches, this timepiece is focused on fitness and won't be for everyone.
But for general wearable fans, the Fitbit Versa 3 is a top option and more affordable than most of the other options on my list too.
4. Apple Watch SE
Pros

Stylish design
High app availability
Apple Watch features
Large screen

Cons

No ECG monitoring
Limited to iPhone users
From £239
Compatible with iOS only
Apple Watch SE is a hybrid between the Apple Watch Series 5 (which has since been discontinued) and the Apple Watch Series 3.
The device doesn't have all the Series 6's features but still stands out for its speedy chip and safety features.
It also comes with LTE, making it a good choice for those interested in trying out Family Setup.
When choosing between Apple Watch 6 and Apple Watch SE, the final decision is the price.
If you want to spend an extra $120 for a brighter display with an always-on option, an ECG monitor, and a SpO2, go for the next model.
If these features aren't deal-breakers for you, the SE is a capable device for most iPhone users.
3. Tag Heuer Connected
Pros

Premium design
High-end hardware
Tag Heuer exclusive apps 

Cons
From £1,450
Compatible with Android and iOS 
TAG's latest attempt at a smartwatch, the TAG Heuer Connected, is a handsome-looking wearable.
The watch mimics traditional mechanical watches thanks to its fully circular display and sporty-looking case.
The new model improves a lot on the previous generations with enhanced sports tracking, GPS, and built-in heart-rate sensors.
TAG Heuer Connected is, without any doubt, a class above all of its Android Wear siblings.
Also, aesthetically, I find it preferable to the most expensive Apple Watch variants, its only rivals in the 'luxe smartwatch' market.
The device feels more 'watch-like' than any other smartwatch I have tested for my top.
So, if you're looking for a luxury Android smartwatch or even a premium smartwatch, look no further than the Tag Connected.
2. Samsung Galaxy Watch 3
Pros

Slim and stylish design
Great performance
Accurate ECG monitoring feature 

Cons
From £349
Compatible with Android and iOS 
The Samsung Galaxy Watch 3 is one of the most stylish smartwatches around and one of the most functional, too.
It comes available in two sizes, 41 and 45 mm, and in an LTE variant, so you can leave your smartphone at home.
The Galaxy Watch 3's rotating bezel makes navigating the watch's interface easy and gives you access to thousands of watch faces to customize the display to your liking.
Although Galaxy Watch 3 has a shorter, 2-day battery life compared to the original Samsung Galaxy Watch, this model introduces more music storage, FDA-approved ECG tracking, and a trip detection feature.
Of course, you'll get Samsung Pay for contactless payments and all the good fitness features too.
Like the first Galaxy Watch, the Galaxy Watch 3's biggest setback is Samsung's app store, which remains limited in its offering when compared to Apple's, but Tizen is catching up.
1. Apple Watch Series 6
Pros

Premium design
High-resolution always-on display
A variety of fitness features
Great performance

Cons

Average battery life
Limited to iPhone users
From £349
Compatible with iOS-only 
Not surprisingly, the best smartwatch of 2020 is Apple Watch Series 6.
With a focus on health and fitness, the 6th series of Apple's smartwatch can monitor your heart rate and suggest you see a doctor if it detects something irregular.
Moreover, it'll call the emergency services if you've fallen over and don't react.
These life-saving features are the main reasons people are ditching their traditional watches for the latest Apple Watch.
The device comes in two size options, it is incredibly comfortable and suitable for most wrists.
Also, this time the design of the Apple Watch Series 6 is almost perfect, beautifully blurring the lines between tech and fashion.
Every generation has seen minor improvements that have gone a long way to perfect the Watch 6 series.
Series 2 introduced GPS and waterproofing, Series 3 improved on that by adding GSM and the ability to use it without an iPhone present, all while remaining loyal to the original design.
Then, Series 4 improved the design with a stunning new screen that stretched to the edges of the device.
Series 5 kept the excellent design of Series 4 but added new customization options and an always-on display.
Apple Watch Series 6 (the winner of our top) adds a pulse oxygen sensor to its range of health systems and has made its always-on display 2.5 times brighter.
Moreover, Apple has introduced an always-running altimeter, stepped up to the latest S6 processor, and delivered new watchOS 7 features.
Without exaggerating, the Apple Watch Series 6 has impressed me greatly.
The design is sleek, the screen – in terms of PPI and color depth – is superb, and the number of third-party apps and accessories is unmatched.
The apps and accessories are critical as beyond its functional value, any watch is a fashion statement so you want to customize it and match it with your outfits.