In recent years we've seen a growing demand in micro-brand watches, driven by what experts call "millennial thinking".
The saying translates into 'look good without breaking the bank or destroying the environment'.
These emerging micro-brand watches resonate particularly well with the younger and more conscious buyers.
From all emerging watchmakers taking a leaf from the consecrated Swiss luxury brands, Antoine Franc watch label has captured our attention.
In particular, the brand's made-to-order 'Monument Series', a rare collection of modern luxury watches.
Antoine Franc Monument Series
Antoine Franc is a New York-based label with a name describing what the watchmaker stands for.
'Antoine' means a praiseworthy man, and 'Franc' implies honesty.
The name symbolises the unique foundation of Antoine Franc.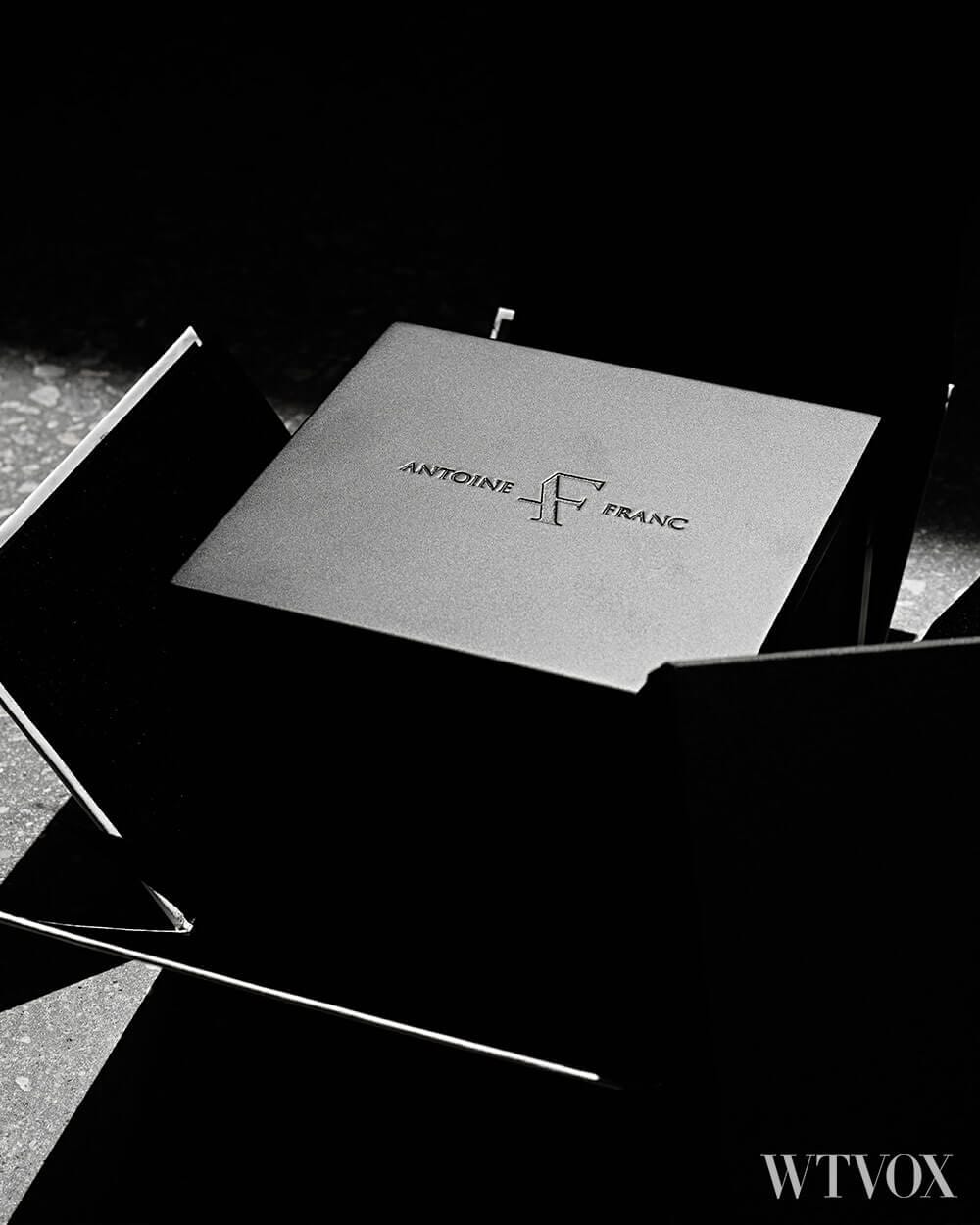 This is a watch brand designed for modern men; a brand where luxury blends with the power of creating unique experiences.
Similarly, the 'Monument Series' draws its name from the rare artwork encased behind sapphire glass.
The series features rare world monuments, designed to make each timepiece a limited edition.
First Monument Series Features London's Big Ben
The first release if the line has Big Ben, a unique London landmark, engraved on the back of this eye-catching timepiece.
The brand's ethos is beautifully reflected via its Monument series, as classy timepieces for those who dare take a creative path.
Already live on Kickstarter for a bargain price, Antoine Franc's Monument Series comprises both, a white and a black version.
Also, the Monument line boasts a unique dial look and a rare case design created to set apart those looking to achieve a unique style and aesthetic.
The innovative multilevel and diamond resin inner dial is eye-catching and brings an element of modernity to the Monument Series timepieces.
Once you've selected the watch, you can customise it further with a choice of straps made from either steel or leather.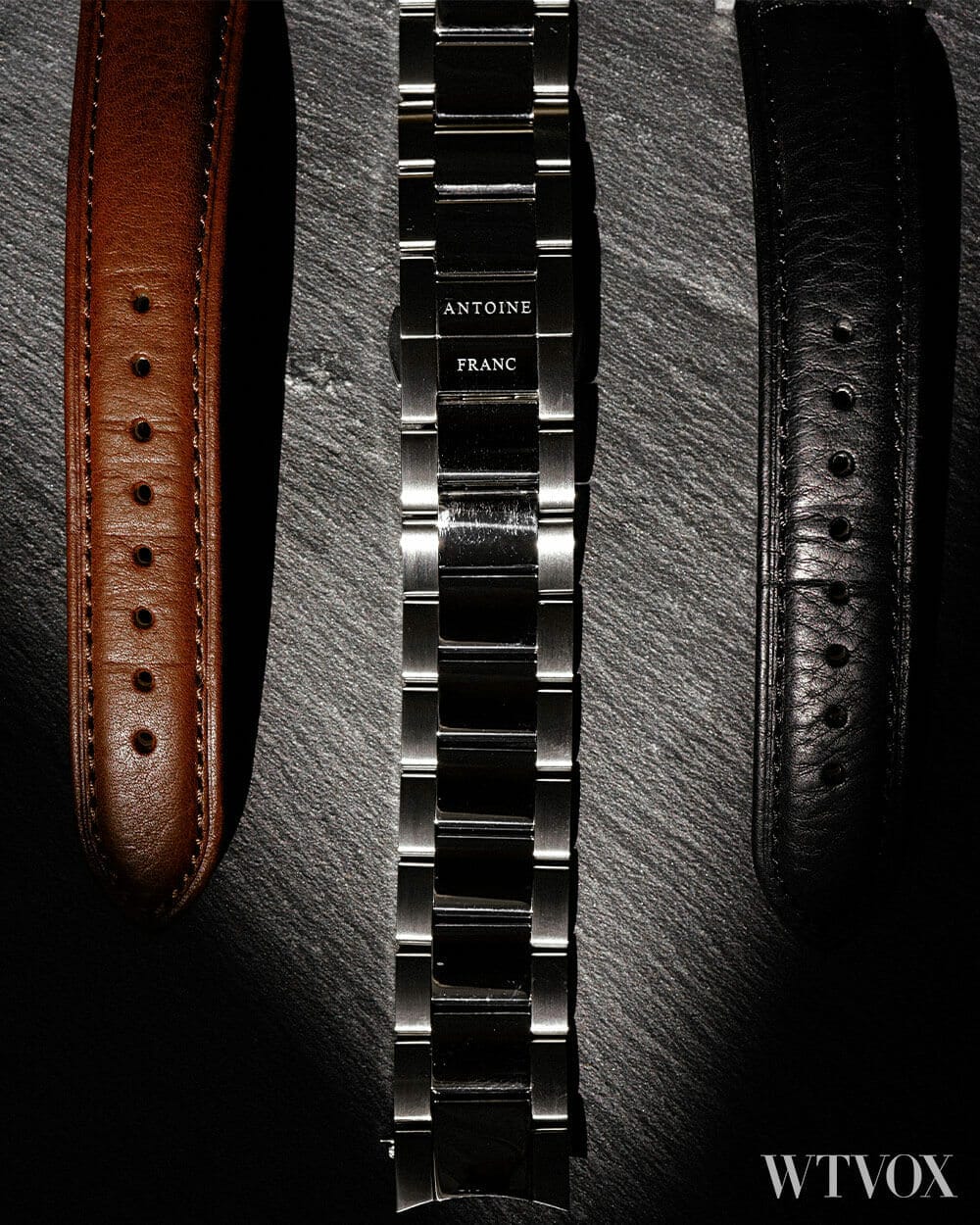 Custom Antoine Franc Watch
Another thing that we love about Antoine Franc watches is their excellent blend of contemporary values with classic luxury ethos.
Each Antoine Franc watch is a technical marvel of unmatched precision and the embodiment of a modern man: affluent, enduring, desirable, spontaneous, complex, and boundless.
Each piece boasts an anti-scratch, anti-reflective curved sapphire screen and a premium automatic movement enclosed in a surgical grade 316L low carbon stainless steel case.
The case is excellent against corrosion, prolonging the watches visual form, look and presentation for a lifetime.
Moreover, the case offers water-resistance of 10 times the atmospheric pressure at sea level.
That is equivalent to a depth of 100 m/328 ft, so the watch is swimming and snorkelling safe.
How To Order Your Antoine Franc Watch
Each Antoine Franc watch is built as a personalised item, filled with desirability and aiming to become an inseparable part of consumers' crucial life moments.
And, there's no denying that each Antoine Franc watch is a brilliant timepiece of a timeless design.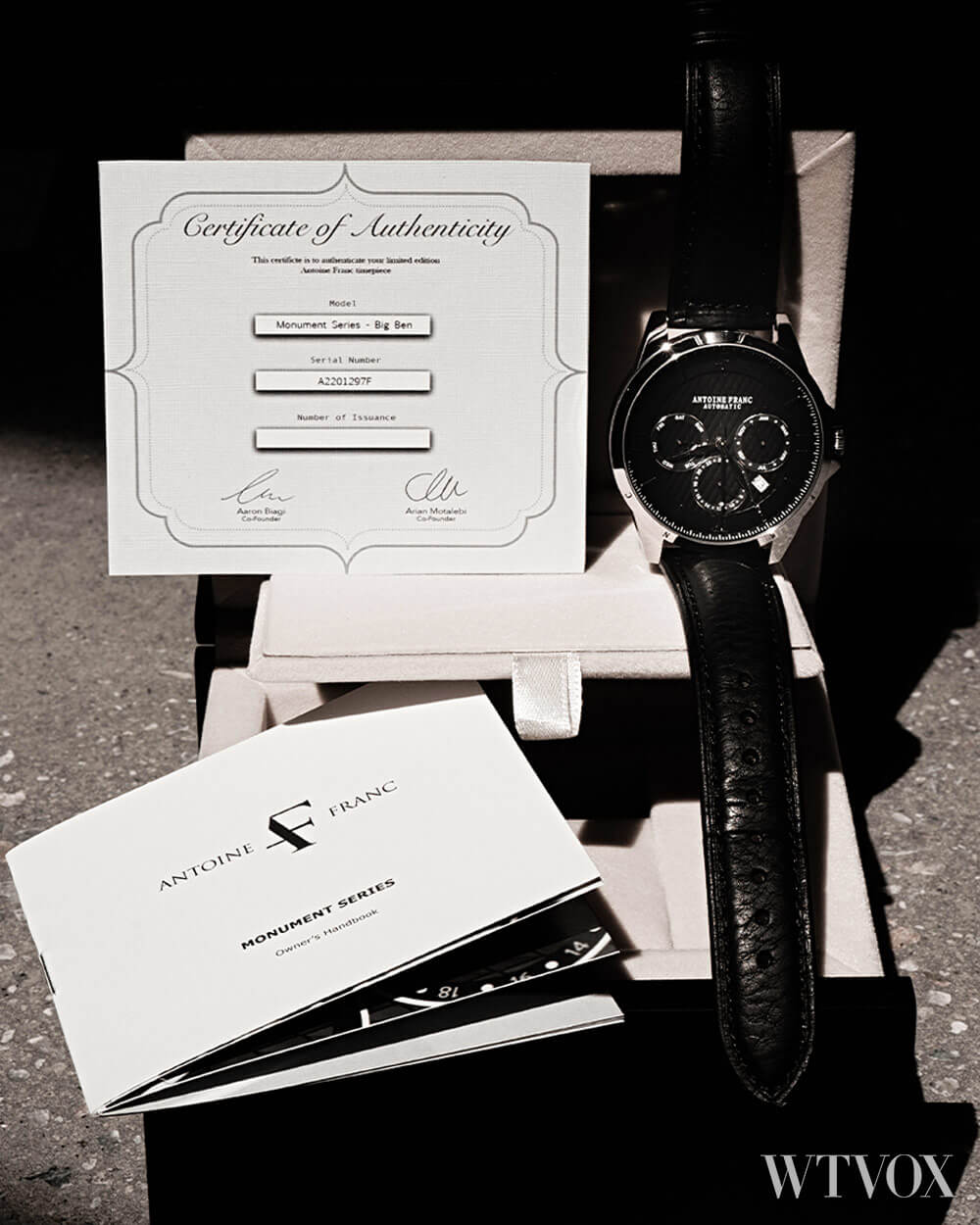 For those of you interested to know more about these fabulous looking timepieces, check out the brand's official website right here.
Also, for those interested to bag the first release of the Monument Series, for a bargain price, check out the brand's crowdfunding campaigns.
Both, the brand's Kickstarter and Backerkit campaigns have reached their goals so make sure you order your Antoine Franc watch now before it is too late.
Weekly Newsletter. Sign Up Now!
Celebrities, designers, and latest news in sustainable fashion.
WTVOX – 'Voicing the Future of Fashion'
For lightning-quick updates delivered to your inbox subscribe to our newsletter.
For daily content in fashion, innovation, beauty, and lifestyle follow us on social media: Instagram, LinkedIn, Facebook, Twitter.
To interact with thousands like you, join your tribe on the Future of Fashion Group.