Finally, thanks to 'republiqe', digital luxury fashion has a home.
With its innovative approach, 'republiqe' takes the lead in addressing the detrimental and irreparable climate crisis caused by the fast-fashion culture.
Founded by James Gaubert – a designer with over 22 years of experience in luxury fashion – the cutting-edge fashion startup aims to provide consumers across the globe with digital fashion alternatives.
World's 1st Digital Luxury Fashion Brand
As the world's first fully digital luxury fashion brand, 'republiqe' blends creativity with technology and sustainability, seeking to disrupt and redefine the fashion industry.
By exploring the realm of digital textiles, the brand has created a new type of garments beyond the classic concepts of traditional materials and manufacturing methods.
republiqe's first collection comprises 22 digital garments, including outerwear, tops, trousers, dresses and much more.
The collection captures the spirit of the Gen Z activists: bold, outspoken, and passionate, whilst blending in a touch of the 90s rebellious sophistication.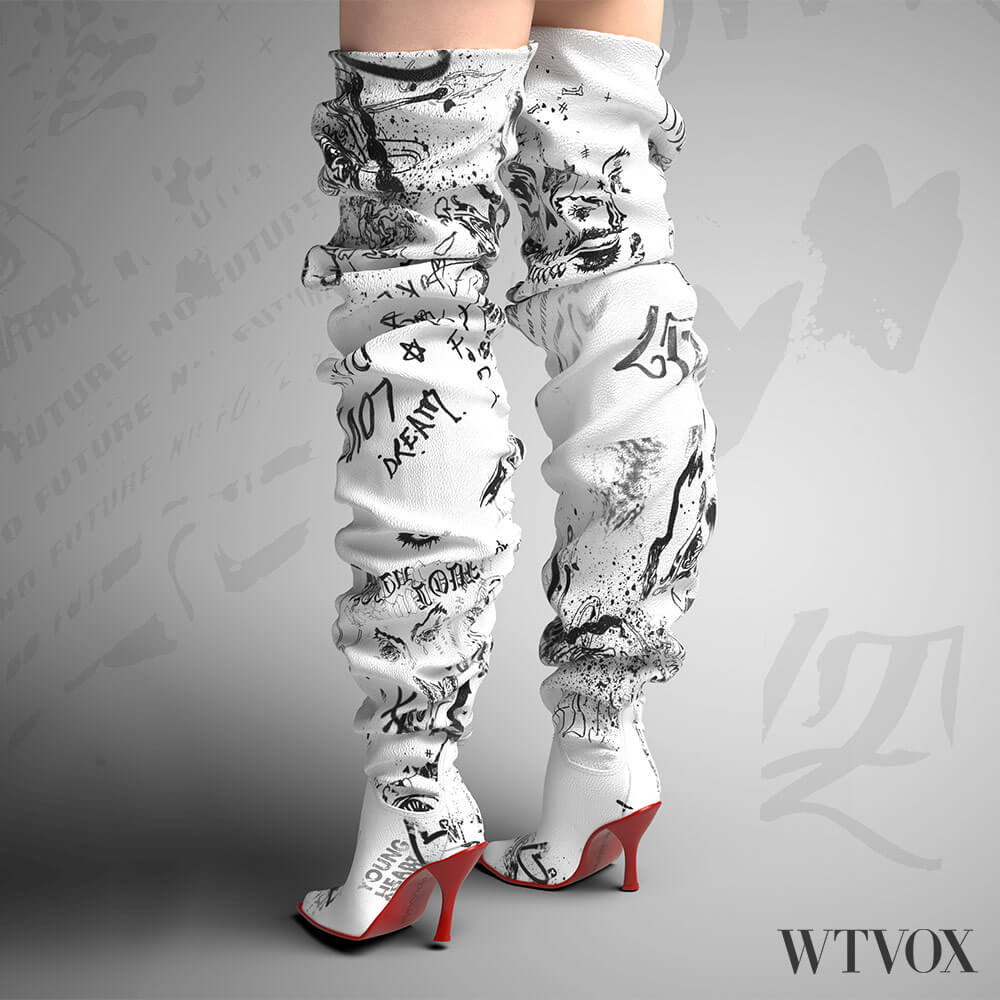 Exclusive hand-drawn imagery and unique typography, crafted by expert in-house illustrators, encapsulate the brand's signature prints.
republiqe's digital collection exhibit softer colour palettes of purist blue and mellow yellow, in perfect balance with slightly darker undertones on exclusive designs.
How To Order Digital Fashion Styles?
The digital collection can be purchased online, from republiqe's official website.
The brand's interactive platform was designed to offer exceptional visuals while offering an intuitive and flawless user journey, peppered with a selection of highly curated digital fashion garments.
To begin, the visitors must upload a personal picture.
The picture is used by the in-house team of 3D designers to digitally augment it with the digital garments purchased from the site.
Within hours, a fully fitted digital garment will be sent to the buyer, ready to be shared on social media.
Why 'republiqe' Digital Fashion?
republiqe's unique approach to fashion making is the answer to several global issues such as: unethical production, air pollution, animal cruelty, and limited size options.
In that sense, by reinventing and educating the industry, republiqe is leading the transition to a new evolutionary stage of fashion.
In the process, the brand nurtures more mindful and sustainable consumption behaviour.
"We are living in times of buying fashion only to share on social media. 'Disposable outfits' are the new norm. In response, I founded republiqe as the perfect solution to the global fast fashion problem," said James Gaubert, Founder and Creative Director of republiqe.

"AI clothing is the way forward in avoiding the clothing life cycle altogether, without compromising the innovation and creativity behind fashion. In fact, it elevates and challenges consumers to be bolder in their style choice", he added.
James has worked for the last 22 with leading luxury fashion labels such as Chanel, LV, Burberry, Bulgari, Net-a-Porter, Harrods, Tag Heuer and Tiffany's.
These long years of expertise bestow him the heritage and knowledge required to make 'republiqe' the much needed digital fashion leader, especially now in these times of turmoil.
For more amazing creations, follow the brand's official Instagram page @republiqe_clothing
Also, for media enquiries email the brand at [email protected]