Compared to the segment of classic watches, smartwatches have yet to reach the 1 million USD price tag.
However, with the involvement of watchmakers like Tag Heuer, Montblanc, and Louis Vuitton a new category of luxury smartwatches emerged with prices closer to the 1 million tag.
Made from premium materials, luxury smartwatches have GPS tracking, heart rate sensors, activity tracking, high-resolution screens, and endless customization options.
In this article, I'll introduce you to the top 10 most expensive smartwatches in the world right now.
10. Montblanc Sumit 2 – Price: $1,500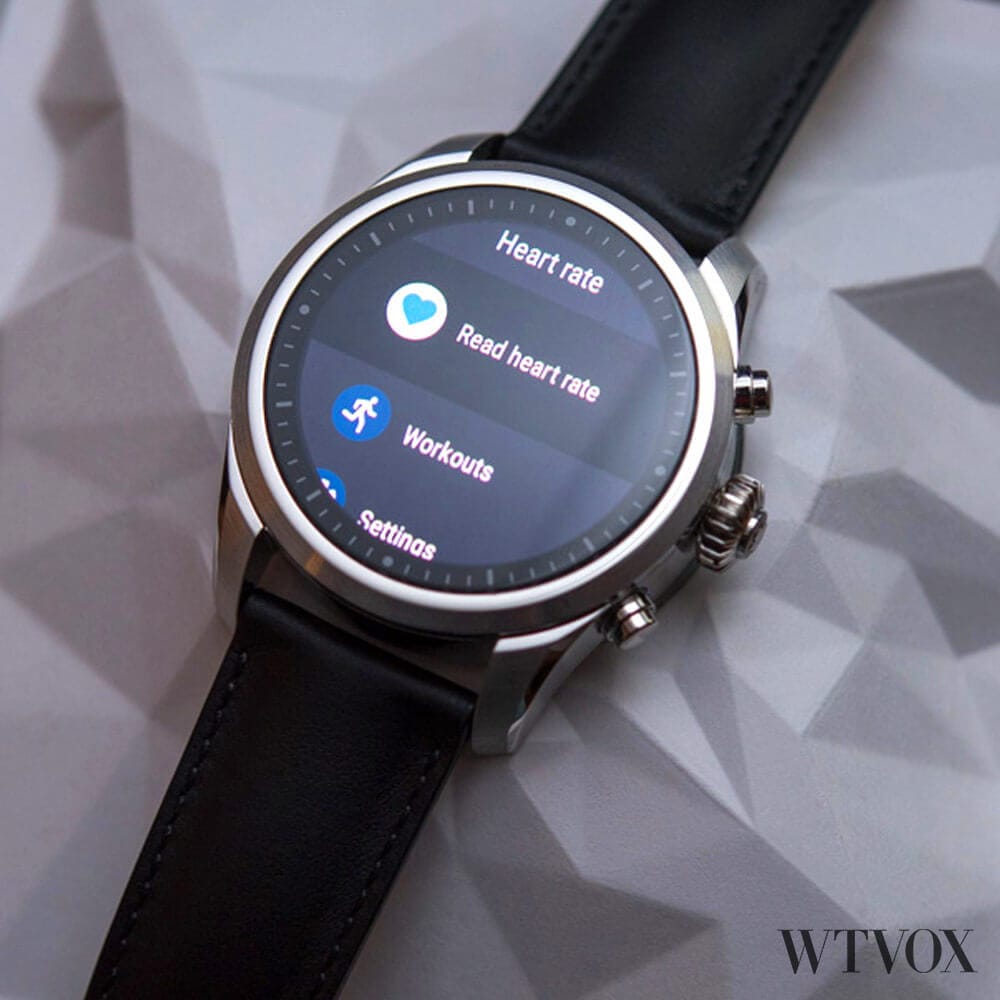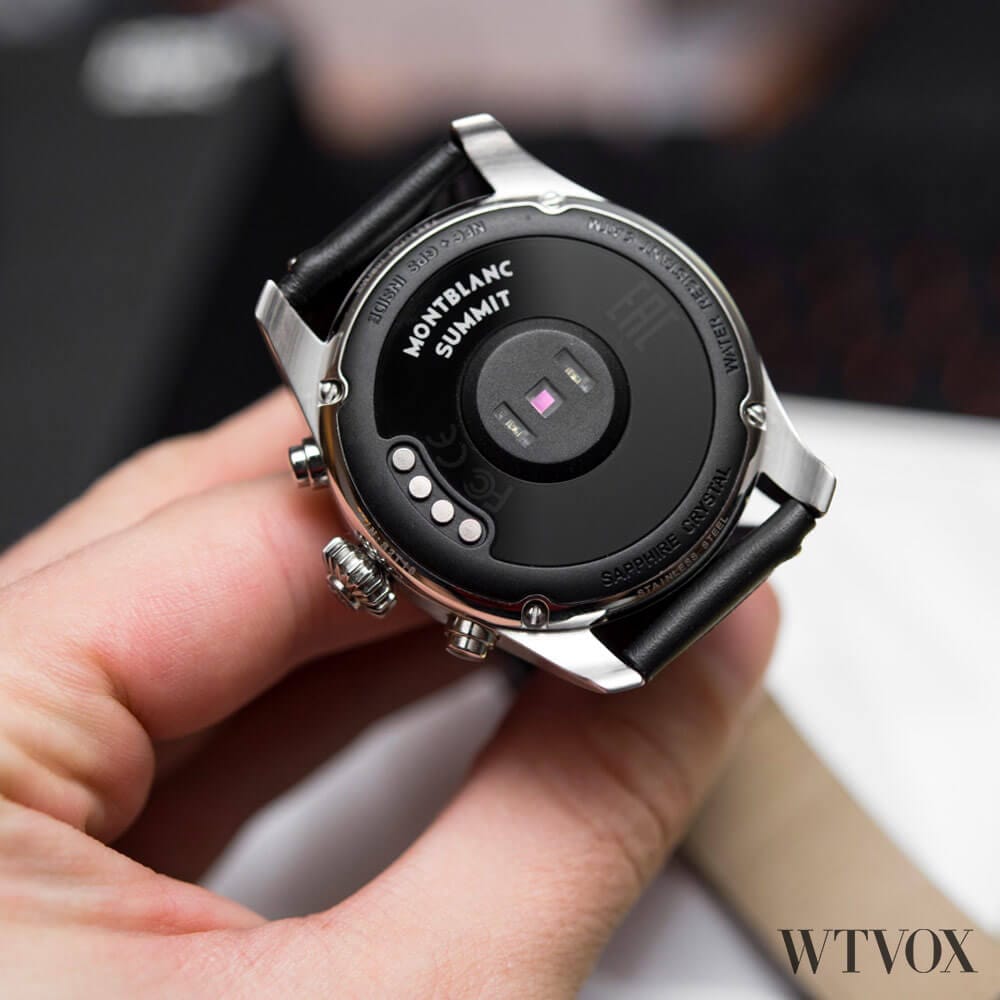 Montblanc Summit 2 is the second release of the ever-so-popular smartwatch launched by the Swiss watch-making experts.
Inspired by the award-winning Montblanc 1858 vintage series, this time the watch comes in a smart format.
Made at the company's cutting-edge development center, this premium smartwatch runs on Android Wear and is compatible with smartphones.
Marketed as a unisex high-end smartwatch, the Montblanc Summit 2 has heart rate and activity monitoring, an altimeter, a fitness tracker, and a chronograph.
The watch has water resistance capabilities and can run third-party apps on its high-resolution AMOLED touchscreen, covered by a curved sapphire crystal.
9. Garmin Marq Driver – Price: $2,500
Made from a combination of titanium and ceramic, Garmin's smartwatch is packed with nautical features.
The watch can track wind speed, direction, temperature, tide, and much more.
In this line of high-end smartwatches, Garmin includes five different models: Driver, Aviator, Captain, Expedition, and Athlete with prices starting at $1,500.
Some other notable features of this digital watch are contactless pay, detailed maps, pulse and VO2 max measurement, and music play.
8. Tempo By Legend – $5,000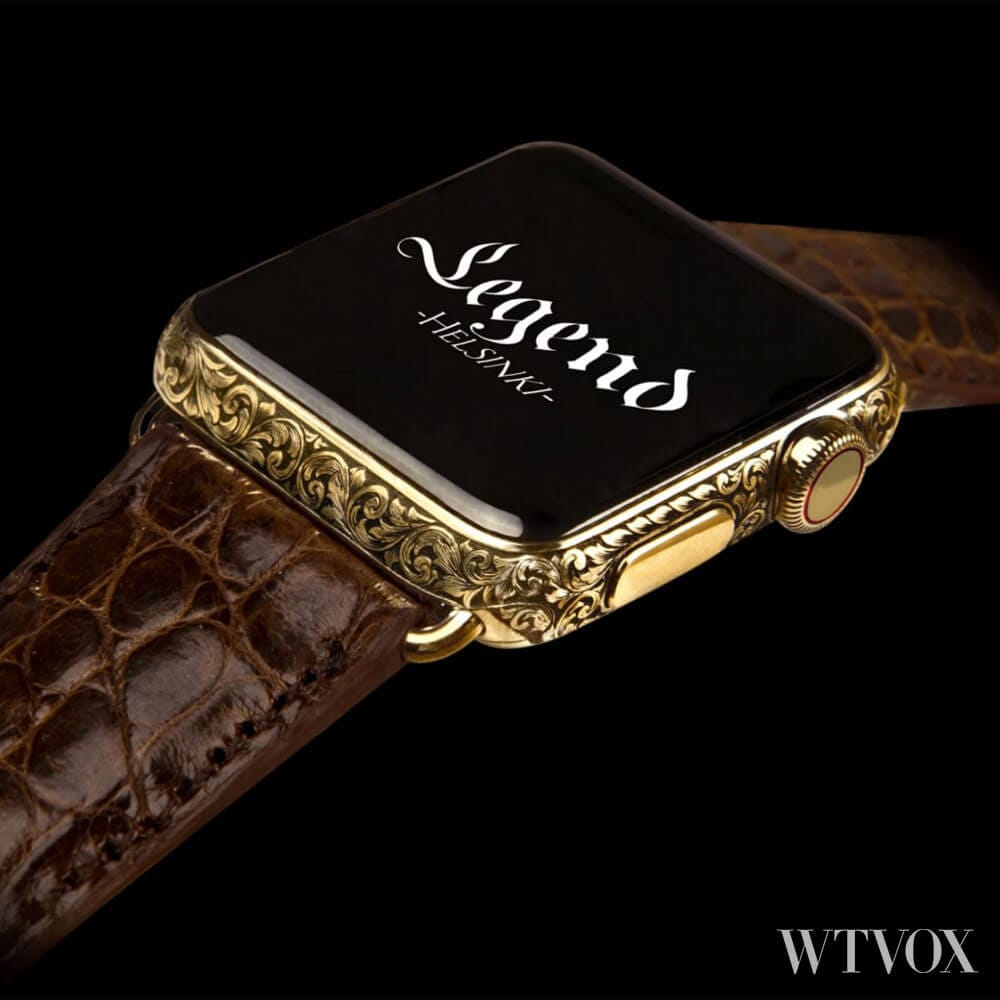 Until the latest model, Apple has not changed the design of its watches, in a move that led to custom-made Apple watches.
Legend is a Finnish company that has built 'Tempo', a designer smartwatch, on the core of Apple Watch SE.
Tempo by Legend is enclosed in an engraved case, handcrafted to a pearly, lustrous finish that does not scratch or tarnish with ease.
Each designer smartwatch is engraved by a master artisan by hand, in over 30 hours of work, to a flawless finish.
The wearable piece has an alligator leather strap with a 24-karat gold-plated clasp and a gold-plated docking station.
While the company does not make these custom-made watches anymore, you can still find them at luxury smartwatch resellers and collectors.
7. Breitling Exospace B55 Black Titanium – $9,000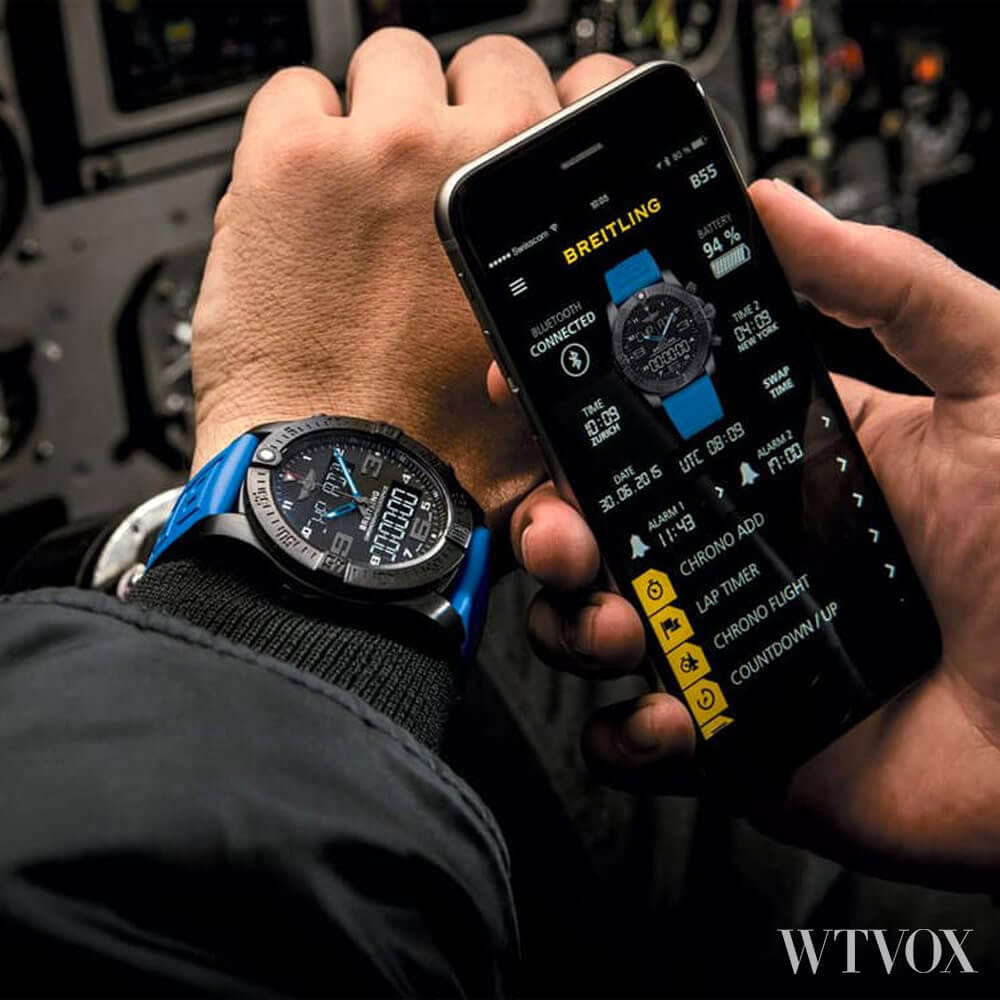 Breitling is a fairly new entrant in the premium smartwatch market and the company's Exospace B55 Black Titanium is the most expensive connected watch to date.
With a casing made from titanium and unique features such as dual time zones on digital and analog displays, the Breitling Exospace B55 Connected Black Titanium is one of the best wearable technology-embedded watches on the market.
For a bit under 10,000 U.S. dollars, the smartwatch is water-resistant and functions as a regular mechanical watch; it lets you make calls, send texts, and emails, and deal with social media notifications to perfection.
Breitling's stylish look, complemented by the high-quality organic rubber strap, makes this 'Made in Switzerland' smartwatch easily recognized worldwide.
6. de Grisogono Samsung Gear S2 – $15,000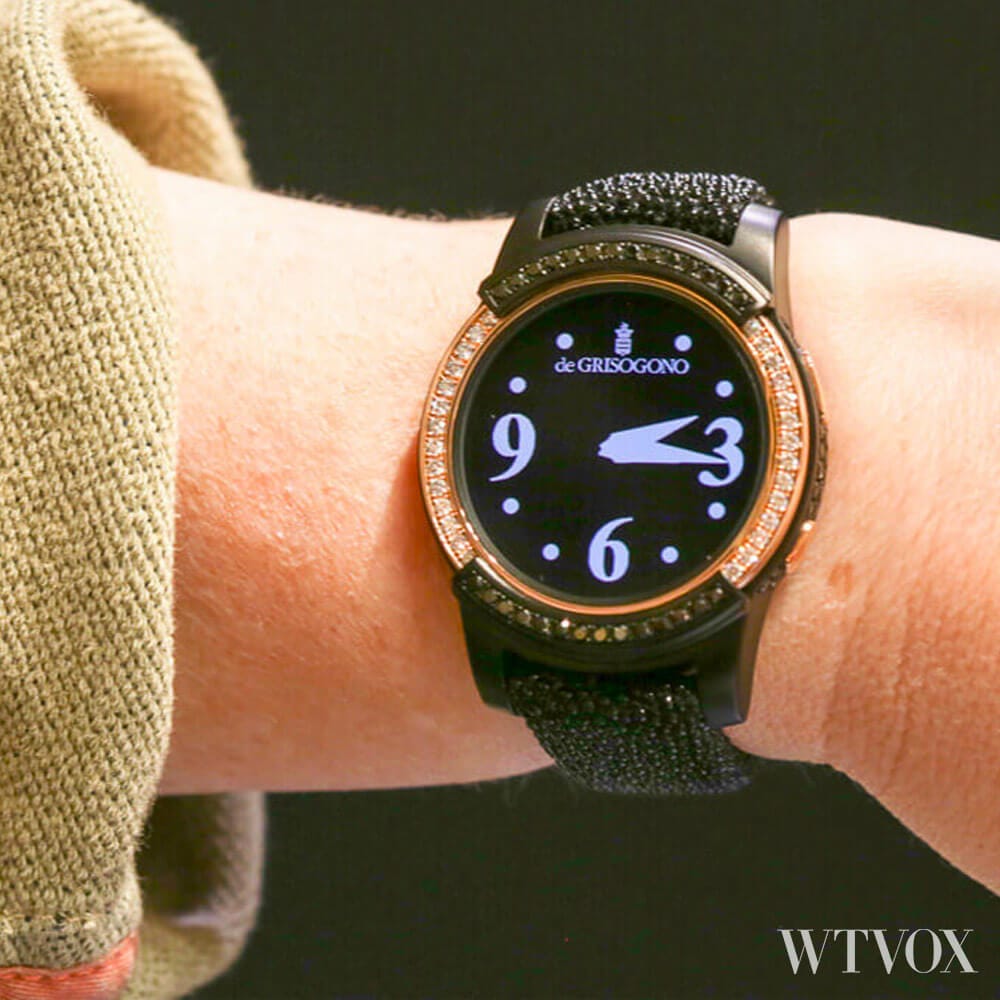 This 'Galaxy smartwatch' is the unexpected result of a rare partnership between Samsung and Grisogono, a luxury jeweler from Switzerland.
Wrapped in Grisogono's unique design and packed with Samsung Gear S2's technological prowess, de Grisogono Samsung Gear S2 is the most expensive Samsung Galaxy smartwatch.
Designed by Fawaz Gruosi, the round shape and a gold body studded with 127 black and white diamonds turn this Galaxy watch wrap into a perfect example of sophistication and creativity.
Bearing the brand's specific design codes, scrolling motifs, subtle shades of rose gold, and the brand emblem, this smartwatch stands out from a mile away.
5. LV Tambour Horizon Monogram Eclipse Limited Edition – From $15,500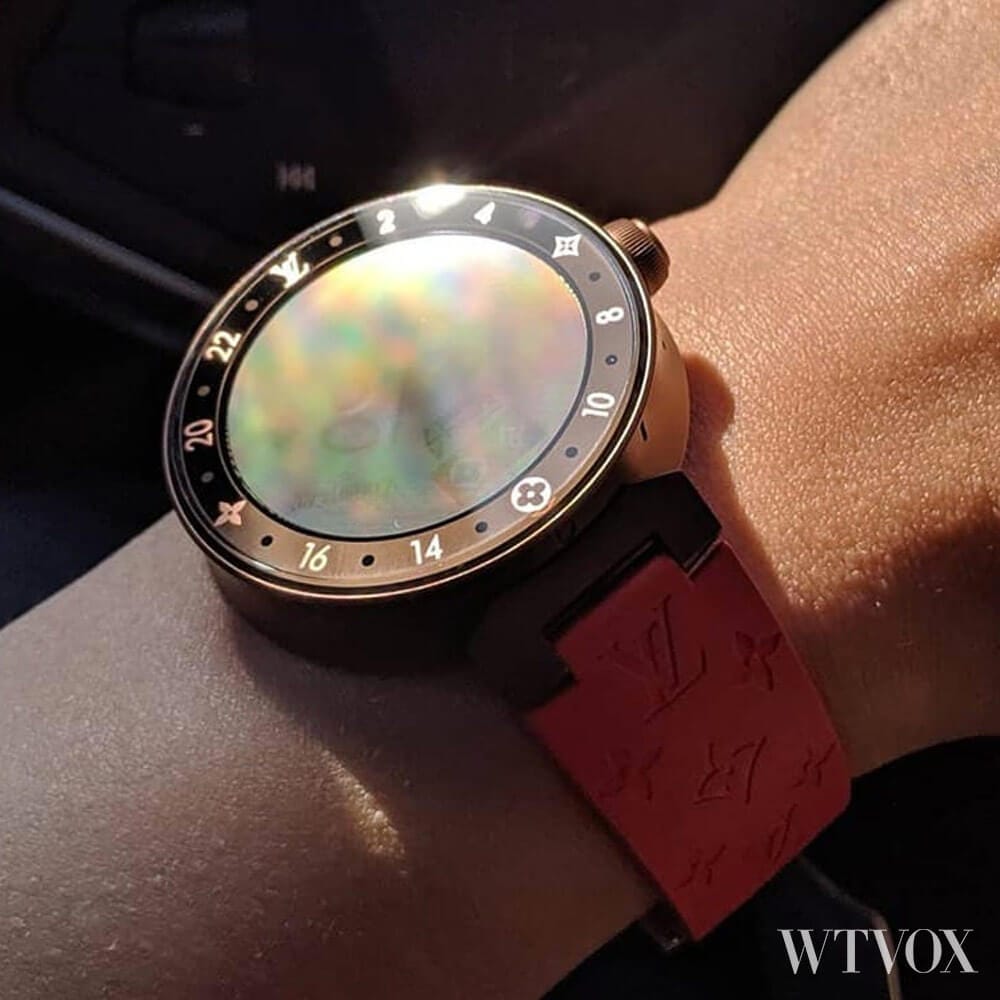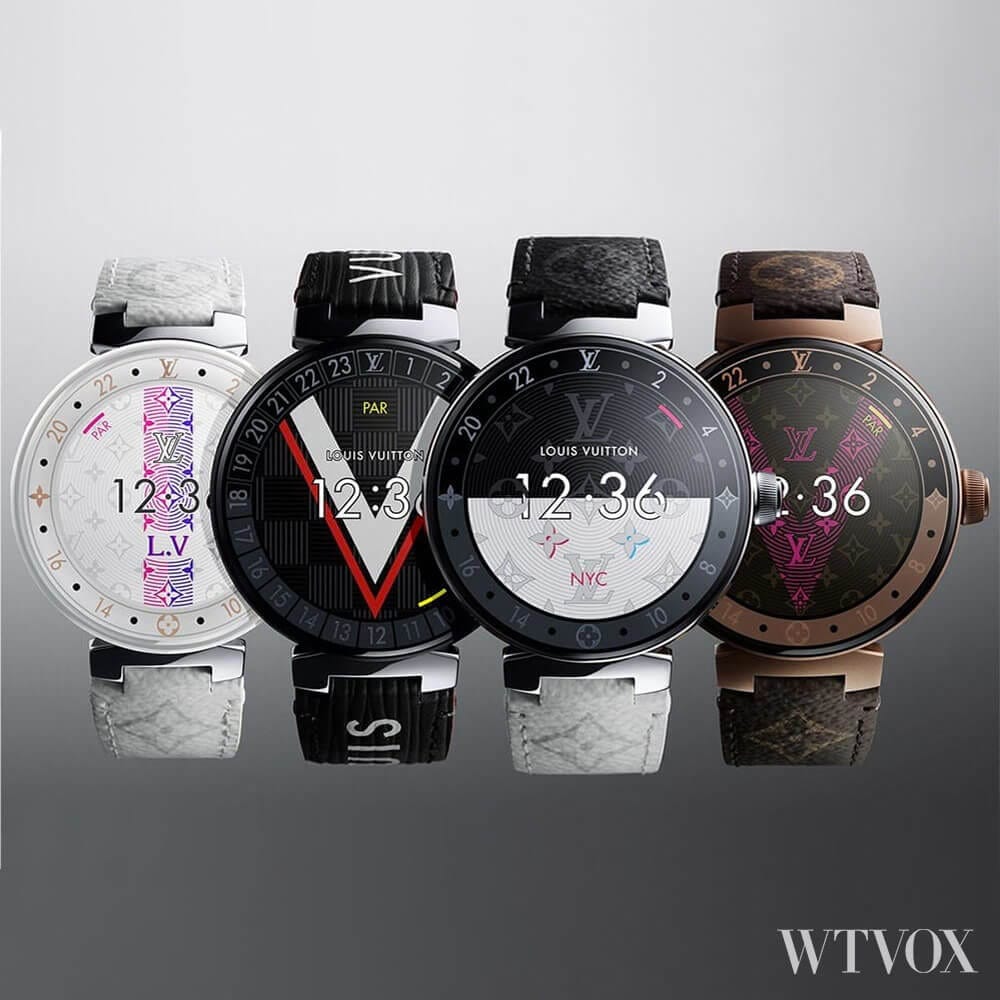 Launched by the luxury fashion house, LVMH, the Tambour Horizon smartwatch line came in several case colours.
The latest Tambour Horizon follows up on LV's classic watch portfolio, from a design and stylistic perspective.
The line offers black, graphite, and monogram bodies, all paired with a large selection of leather straps.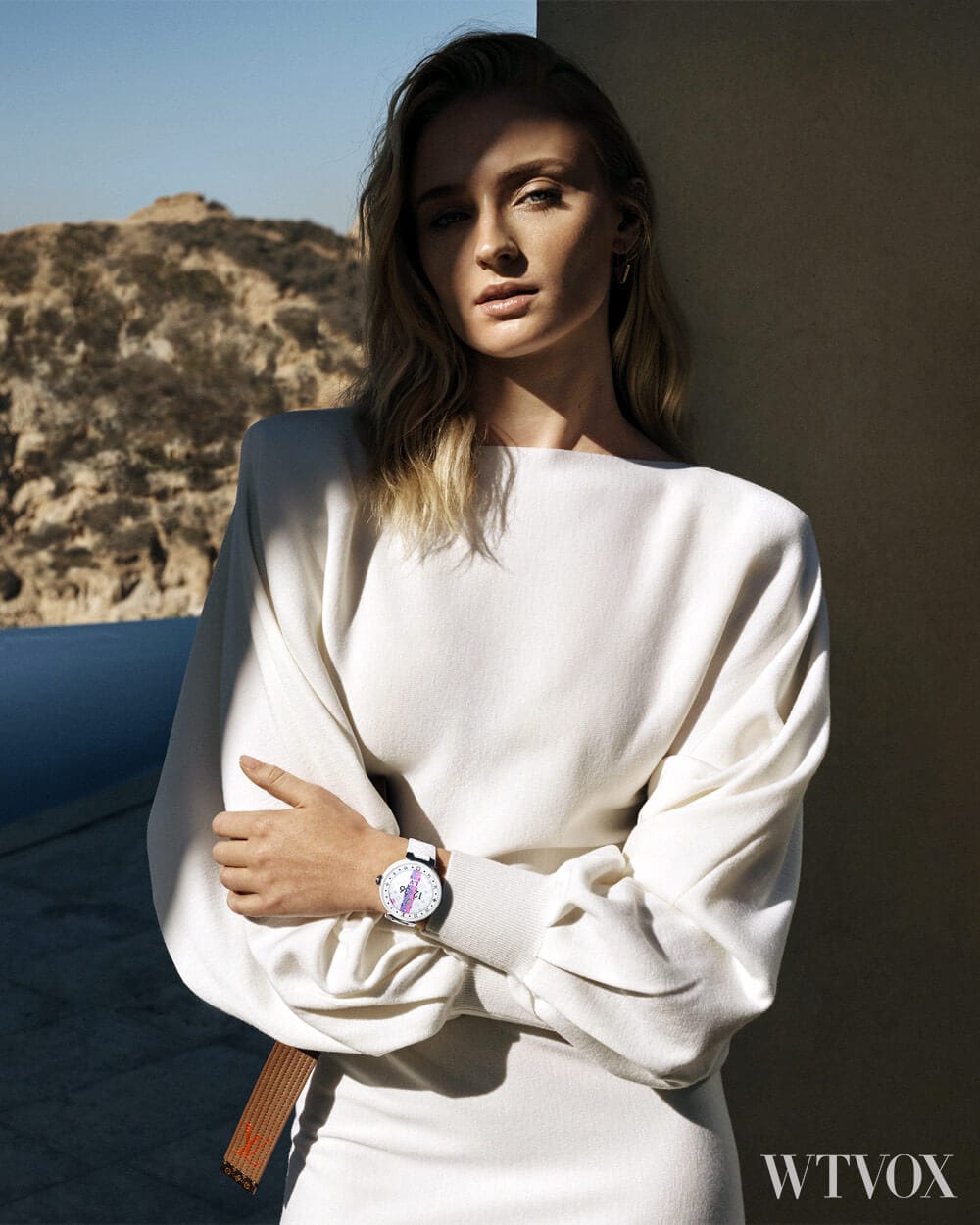 While there are design variations and adaptations to specific situations and times, size-wise all Tambour Horizon watches measure 42mm in diameter and 12.55mm in thickness.
On the back of the stainless steel case, each smartwatch carries a sapphire crystal glass face embossed with the Louis Vuitton logo.
However, the star of the show, the Tambour Horizon Monogram Eclipse Limited Edition luxe smartwatch is very hard to find.
4. Hoptroff Atomic – $55,0003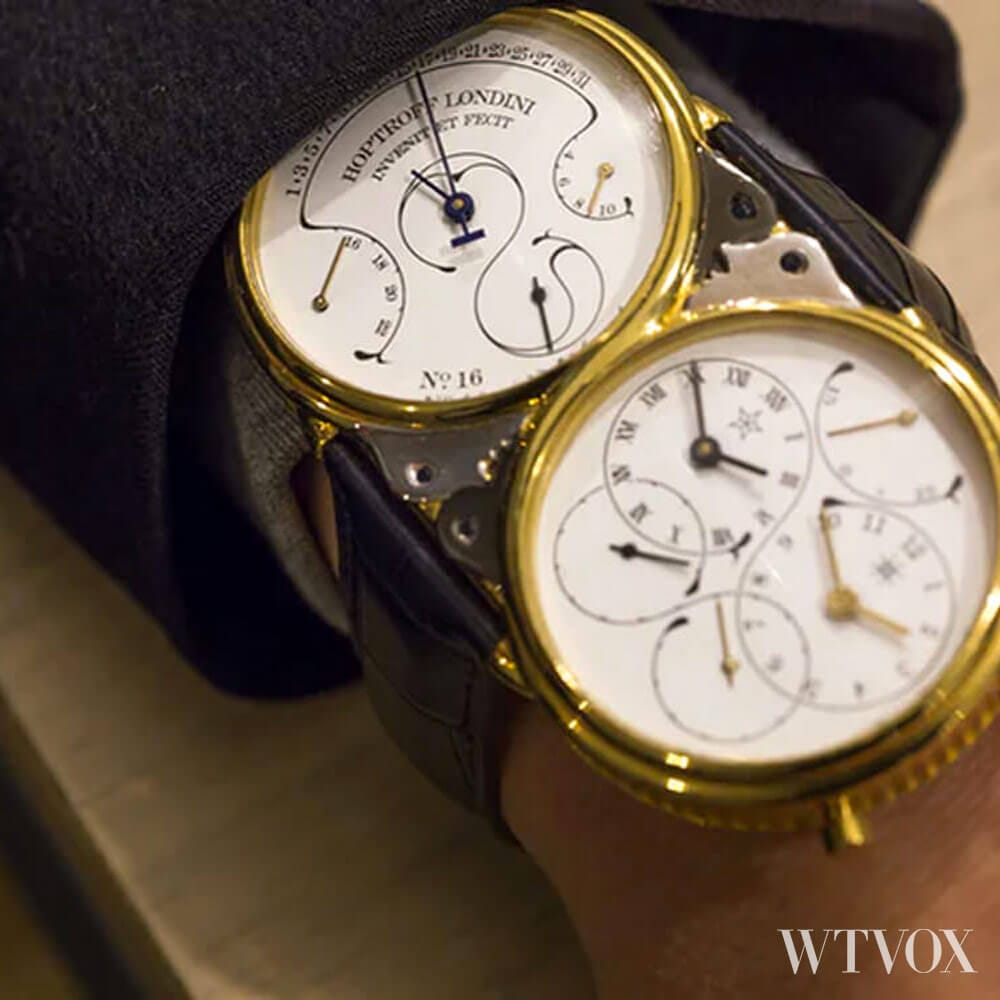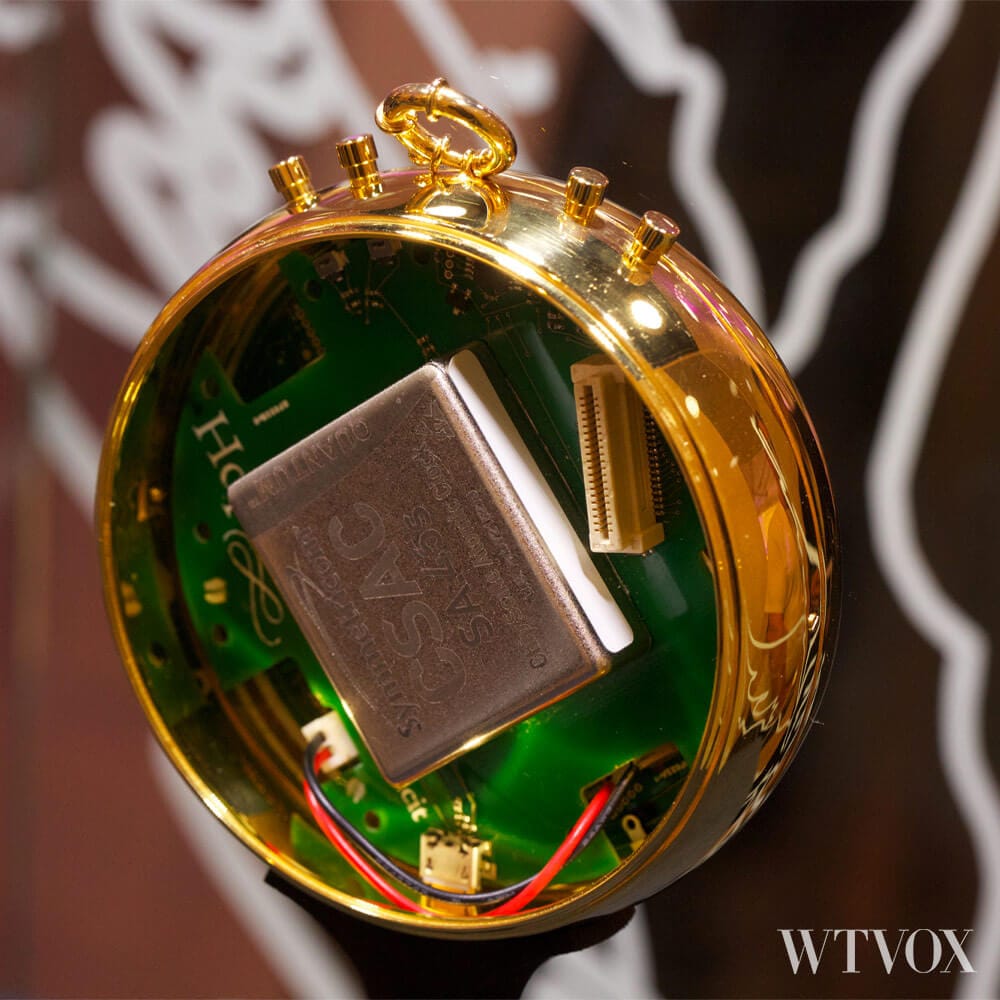 This strange-looking wristwatch is made by Hoptroff, a British watchmaker.
Not a true smartwatch but a hybrid luxury watch, the Hoptroff Atomic Wristwatch is a rare combination of wearable technology, classical mechanics, and luxurious design.
The Hoptroff Atomic Wristwatch is WI FI enabled and capable of connecting and synchronizing with your Apple or Android phone.
As such, you have access to your calendar, messages, and emails, all via your smartphone.
However, to have one of these beauties, you'll have to fork out quite a lot.
Moreover, there are special conditions you have to pass before you can buy this luxury smartwatch.
To start, you'll have to pay a 25 percent deposit to reserve it.
Then, you'll have to wait for at least three months before you can call yourself the owner of a Hoptroff Atomic luxury smartwatch.
3. Nico Gerard Sunrise Pinnacle – $112,000
At first look, the Nico Gerard Sunrise Pinnacle watch doesn't seem too different from a classic watch.
However, this luxury smartwatch comes with two faces.
On the top, there's a classic watch dial made from a red-and-gold casing of 18-karat gold, with a three-piece link band.
Flip it over and there's an Apple Watch SE inside.
When asked if this is a joke, Adam Pluemer, the president of Nico Gerard explained that the most natural place for an Apple Watch is inside one's wrist.
"Most executives spend 99 per cent of their time in the board meeting rooms. If you do not want someone to see your text messages from across the table, this is the best and most discreet way to stay connected."
Assembled in Switzerland, there were only 88 Nico Gerard Pinnacle pieces, all made to order.
At that time, there was a huge waiting time to get one of these sleek design limited edition luxury masterpieces.
2. Lux Watch OMNI – $114,995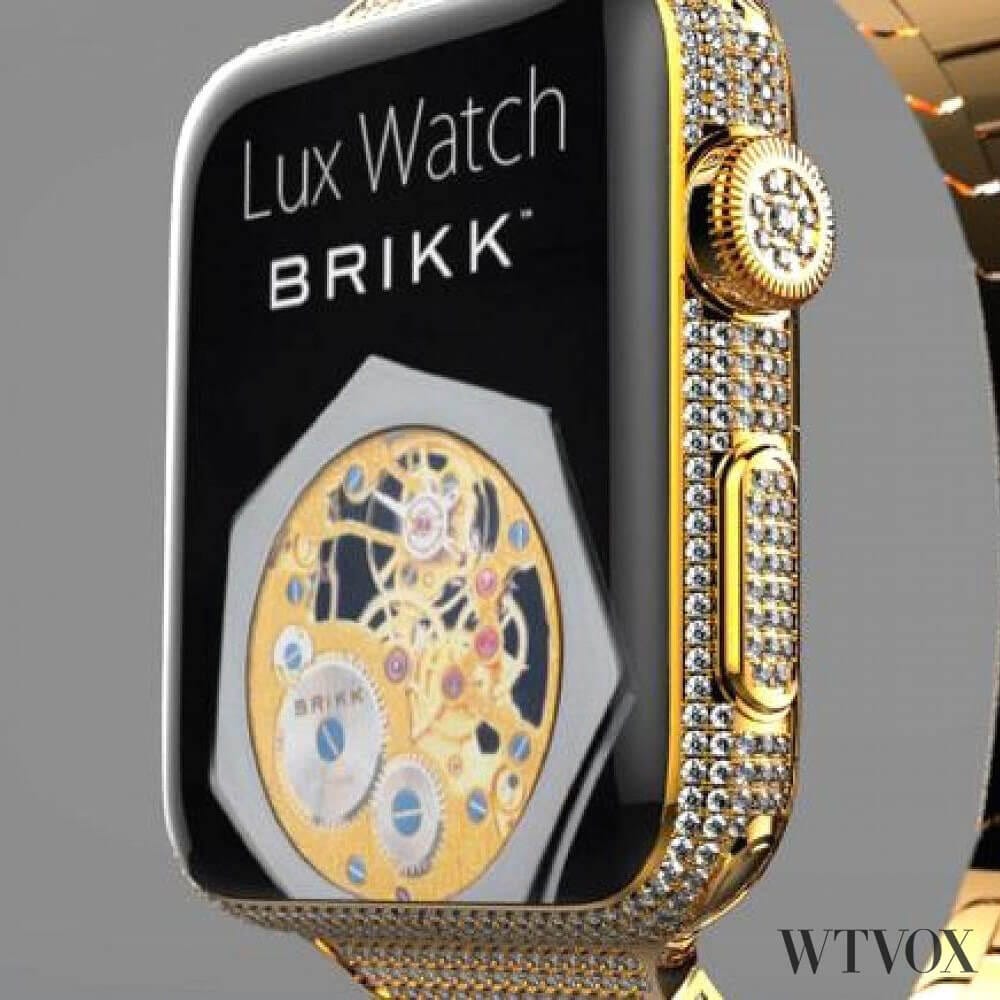 The second Apple-based custom luxury watch on our list is the Lux Watch Omni Beast.
Based on the Apple Watch's 18-karat gold, this rare piece has multiple rows of 11.30-karat diamonds around the face, buttons, and clasp.
The Lux Watch Omni is a creation of Brikk, a company that also makes haute-couture fashion goods.
Overall, the Lux Watch Omni edition features a total of 12 karats of rare stones, diamonds, and jewels.
The company has also made 30 'cheaper' models based on Apple Watch SE, to satisfy all possible tastes.
The line includes an 18-karat pink gold, a 24-karat yellow gold, and a 950 platinum version in both, 38 mm and 42 mm sizes.
All devices are hand-made and come in a 'zero aluminum' Halliburton case made from carbon fiber and an interior from suede leather.
1. Tag Heuer Connected Modular Full Diamond – 180,000 USD
Priced at 180,000 USD, the TAG Heuer Connected Modular is the most expensive luxury smartwatch in the world right now.
Part of the Swatch Group, TAG Heuer is a Swiss watchmaker best known for its sophisticated and timeless traditional watches.
However, with the launch of the Connected Modular watch, TAG Heuer has become the king of engineering capabilities in luxury smartwatches.
So what makes TAG Heuer Connected Modular the most expensive smartwatch in the world right now?
Well, the watch's engine is driven by a desktop-like Intel processor, running a custom Android Wear OS.
Inside you'll find 512 MB of RAM, 4 GB storage, and a battery that lasts for 25 hours.
The watch is also equipped with a gyroscope, GPS, microphone, accelerometer, and a super AMOLED touchscreen.
If the tech doesn't impress you, your purchase can be justified by the casing made from 24-karat gold or by the 589 diamonds spread out all over the band, case, and watch face, almost like confetti.
Conclusion
These are the top 10 luxury watch brands right now, for those with money to invest in them.
For those of you interested in smartwatches but do not (yet) have the budget for a luxury one, here are some excellent alternatives:
Galaxy Watch – latest release
Horological Smartwatch by Frederique Constant
Michael Kors Access
The latest Watch SE from Apple
Moto 360
Huawei Watch GT 2
Vector Watch
Weekly Newsletter. Sign Up!
Celebrities, designers, and the latest news in sustainable fashion.