Hydrophobic Clothing – Clean Clothes Forever With Nanotech
Dropel Fabrics, a digital textiles company, has created the first water and stain resistant fabric. The company used the latest research in nanotech to improve the protective features of any fabrics.
The new tech is called hydrophobic nanotech and it "fuses" the fibres together. In this way, the water, oil or any stains are rejected by the fabrics while maintaining their normal capabilities like the softness and the breathability, for example.
"There are advancements in the world of fabrics and outerwear at the moment, but most of the new materials make you feel like you are wearing a rubber suit or sandpapery."
"We set out to enhance the existing, natural fabrics and give them extra functionalities. Improve our everyday clothing. Our method is invisible, intuitive, can be applied to their day-to-day garments and it does not require the customer to take a leap in their education," said the co-founder of Dropel Fabrics, Brad Feinstein.
Hydrophobic Clothing – New Brand Partnerships Incoming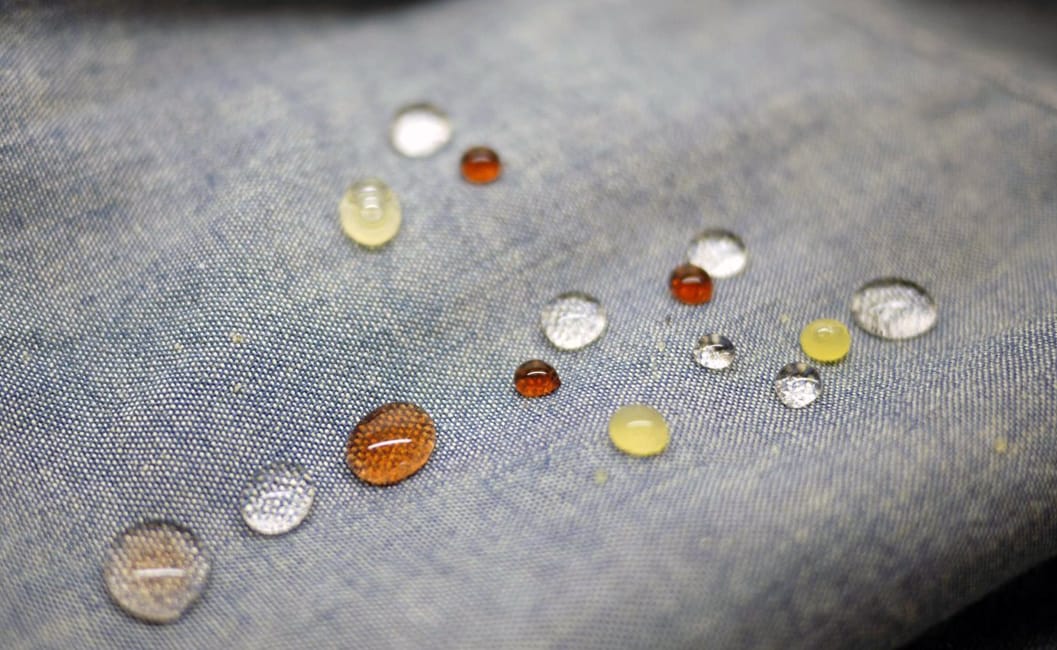 In fact, the secret lies in the power of chemistry. It is a simple process, that encapsulates the polymers within the textile fibres and creates a protective layer. The layer protects the clothes while remaining invisible to the hand and the eye. Also, the protective layer does not affect the fabric texture and it is able to maintain the softness and the construction of the fabric.
Your expensive garments will still look and drape like they are intended to, while resisting to any unexpected spills that could damage them.
At the moment, the company is exploring new partnerships with high-end fashion brands and with the medical industry.
"New brand partnerships, like the Area, are a necessary component to our growth as we continue to promote our technology. We are amazed and surprised by the way the fashion brands and their designers use our technology in their products, whether it is an embossed t-shirt with Area or a Mister French high-end linen outfit, said the co-founder Sim Gulati.
I only wonder, what happens if I treat my jeans with this new technology then put them in the washing machine – by mistake of course? Is it just a futile exercise or after thirty minutes of tumbling the nanoparticles give away? Have you tried the new technology? Would love to know your opinions in the comments box below.